If you're reading this, you're probably familiar with the dramatic history of Final Fantasy XIV, or at least its broad outlines. Released in 2010 to a chorus of negative reviews, then-President of Square Enix appointed Naoki Yoshida to take over the project as director, producer and designer. With the 2013 debut of A Realm Reborn, Yoshida earned widespread acclaim from fans and critics for having turned the project around. Fast-forward to 2017, and the game boasts more than six million subscribers.
The latest Final Fantasy XIV expansion, Stormblood, hits PS4, Mac and PC today. Player.One spoke with Yoshida at E3 about the latest addition to the game, as well as the future of both FFXIV and the MMORPG genre.
Stormblood brings two new jobs to FFXIV, the Samurai and the Red Mage. While both classes have long been requested by the player community, getting the Red Mage right presented a unique challenge to the development team. Yoshida explained, "There is an image within players' minds that the Red Mage is somebody who can use black magic, white magic and melee attacks. It's something very multifaceted, almost like a hybrid. There's also maybe a flip side, where it might be half-baked in all the aspects… It might seem to be a jack of all trades, but really, master of none."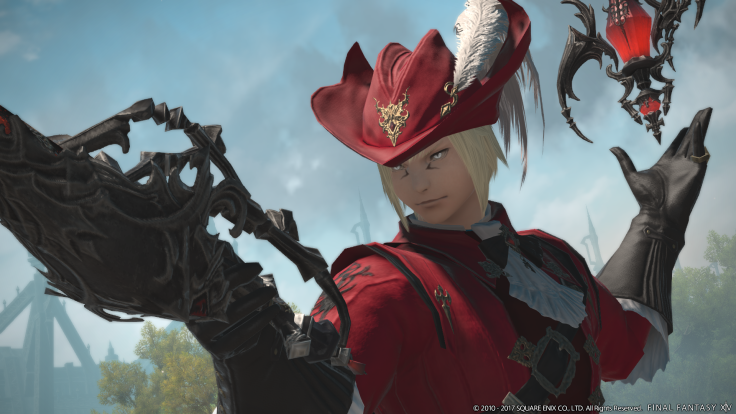 The battle system team ultimately came up with an innovative solution to prevent the class from being either overpowered or underwhelming. "You're taking the powers of black mana and white mana, balancing that power and utilizing those those spells [...] you can execute what we call the spellblade, where you have a your melee attack enhanced by magic. That was a very interesting and very new system that we felt we could implement into Final Fantasy XIV and would provide a brand new image for the red mage, without breaking what people have in their mind," Yoshida said.
While many players haven't yet had the chance to try out either of the new classes in Stormblood, some fans have already begun making a case for other jobs they'd like to see added to Final Fantasy XIV in the future. "We are starting to hear more people call for the Blue Mage," Yoshida told Player.One, referring to a class of magic user with the ability to use a variety of spells that are typically exclusive to enemies.
Job classes aside, there's still an abundance of riches in the Final Fantasy universe for the XIV team to explore, and Yoshida candidly discussed the possibility of a Final Fantasy XV crossover event down the road. "There have been discussions with the FFXV team, and we're getting into the more granular details, so we're hoping that we can be able to make an announcement for what we are actually doing in the near future." He added that if the event happens, "it makes sense" for all four key members of the FFXV cast to be included. "We don't want this to just be, like, an outfit making a cameo… I have instructed the teams to make it a piece of substantial content."
The FFXIV team is also actively pursuing ways of getting the game to other consoles. "We would love to have as many platforms available as possible for our players to come and join us, that stance hasn't changed. We are actually having discussions with Phil Spencer of Microsoft [and] some of the team members of Nintendo Switch."
As enticing as the prospect of bringing the game to new platforms may be, it isn't a straightforward process. Maintaining the servers would be a shared responsibility between Square Enix and console manufacturers, and as Yoshida pointed out, "this game was built on console hardware that came out four years ago, so even moving forward, we always have to keep in mind that we are supporting hardware that is not the very latest. That's one of our biggest sort of ceilings in making the game."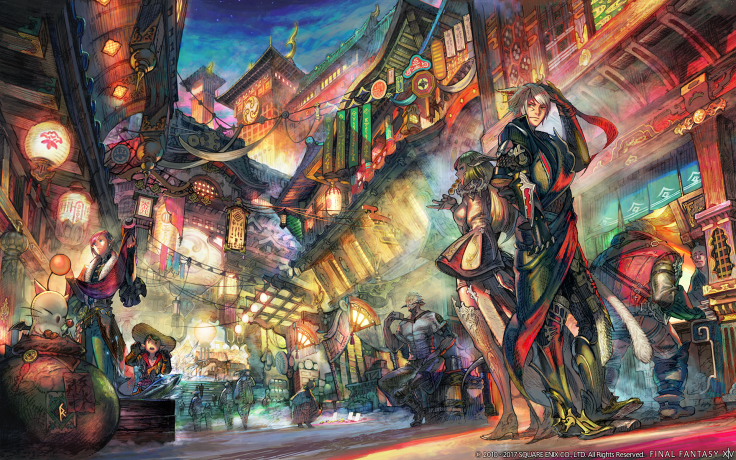 That Final Fantasy XIV is poised for further growth is a testament to the game's exceptional staying power and appeal, even as many online gamers have moved away from MMORPGs and toward MOBAs like League of Legends and Dota 2, which allow for shorter bursts of play. "To be completely honest, I feel that the MMORPG is in a decline right now," Yoshida told Player.One, "so anything that is very technologically innovative may not make sense from an investment perspective. These games are very-high risk."
He's right to point out that MMOs can be jaw-droppingly expensive. The Los Angeles Times' Hero Complex blog reported that 2011's DC Universe Online cost $50 million to produce, while the price tag for Star Wars: The Old Republic was over $200 million. That's not counting the substantial cost of maintaining the game over a period of several years. Kotaku reported the bill for keeping World of Warcraft running between 2004 and 2008 was a cool $200 million.
Still, Yoshida didn't rule out another heyday for the MMORPG in the years ahead. "There may be a time where people want to have a significant gameplay experience, like an MMO, on their mobile devices… there may be a resurgence of another MMO type of genre in about seven, eight years." He also sees a lot of potential in VR, though notes it could take a decade or longer for the devices to become more convenient and cost effective for gamers. "The current devices are just huge," he laughed.