His name is Justin Wack, and if anyone represents what Jailbreaking and the jailbreak community is all about, it's this guy.
Who is Justin Wack? Besides being one of the nicest and most well-rounded 14-year-olds I've ever met, this Canadian jailbreak fan also happens to be blind. However, that doesn't stop Justin from doing incredible things — both in his personal life and on his iPhone. Plus, he's hoping to soon release the first theme in Cydia for the blind. Here's his story.
I met Justin almost as soon as I arrived at JailbreakCon. I'm fairly certain he and his mother were probably the first two people in line waiting for the conference doors to open, as he informed me it had been over a week since he slept properly because he was so excited to attend the event.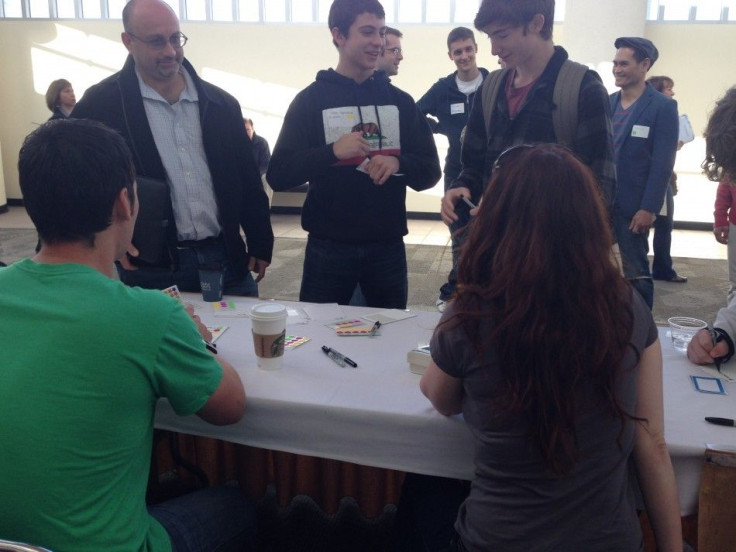 As I listened to him eagerly state his name and registration information, I was immediately intrigued to know more about this boy. I didn't want to overwhelm him, though, so I held back. In my mind, however, I was thinking, "What brought him here? How has jailbreaking played a role in his life? What has he done with his iPhone?"
The morning passed quickly and I forgot about Justin until lunchtime when I noticed him sitting at a table across from where Cyril, Surenix and I were planted. In his seat, holding his iPhone near to his ear, I saw Justin swiftly tapping and swiping on various areas of the device as a super speedy Siri voice was spatting out tons of information. I was once again intrigued and eager to discover how Justin used his iPhone similarly or differently from myself.
I turned to Cyril, who had noticed my attention on the boy, and explained about Justin and his disability. Cyril was immediately interested as well. I suggested he go over an introduce himself, but then Surenix commented that, while the idea was good, perhaps we should reconsider the motivation. Did we want to talk to him only because of his disability? In the end we did invite him to the table where he sat between Cyril and me, and truly, it was the highlight of everyone's day. Justin makes conversation easily and has quite a sense of humor too! Before long, he was just another one of the gang.
While Justin was excited to meet Cyril, I'm fairly certain the feeling was mutual as the two began to chat with ease. If you've ever met Cyril, then you know what an open, truly kind and insightful person he is. While many admire him for his incredible skills with developing jailbreaks, those that know him as a friend admire his character as well.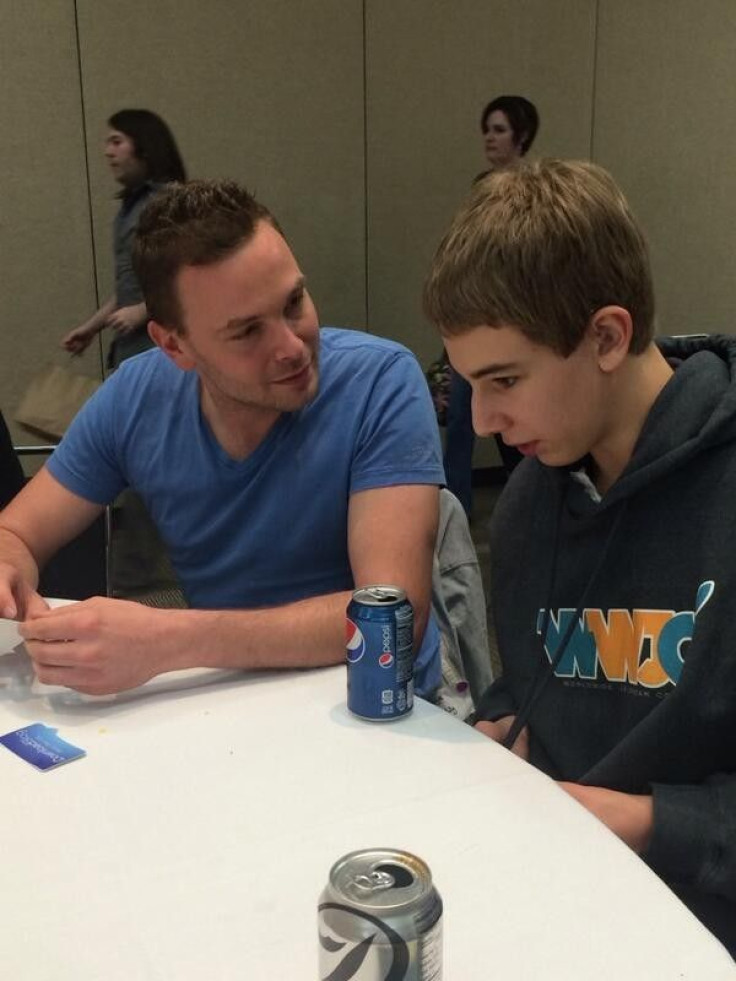 Combine someone like Cyril with a person like Justin and you have a powerhouse of personalities. As I listened to Justin speak in his soft, deep, and incredibly clear vocal tones, I couldn't help imagining what a great Jazz radio DJ he would make. He's only 14, but has a composure and maturity well beyond his years. Listening to the two of them talk, I could tell there was a connection, which Justin later acknowledged to me.
"Coming to JailbreakCon, I couldn't really decide who I was most looking forward to meeting. While I was there, there were several people that I really enjoyed meeting ... but for me, one person stood out: Cyril, aka @pod2g. I don't know how to explain it. It just felt like something clicked. Not just with technology, but he had a surprisingly good understanding of my thought process related to blindness. A lot of people are surprised about this, but given the chance, I would not take sight back. A lot of times, I get people asking me why in a very baffled tone of voice, but Cyril got it right away. Meeting him was one of the best moments of JailbreakCon 2014 for me."
The rest of that day, and much of the next, Justin became my regular sidekick, as I was interested to watch him and glean more knowledge about how he used Jailbreaking to enhance his device. We attended a theming class together, which I was surprised to find Justin interested in it. After all, when most of us think of a "theme," we imagine visual enhancements and modifications. This kind of thing would basically be useless for someone in the blind community. What kind of theme, then, could he possibly want to develop?
When I asked, Justin informed me his theme concept involved sound packages. On his personal device Justin uses a wide variety of alerts, sound effects and other mods to help him navigate around, thanks to jailbreaking. When I asked him to describe the mods he's done on his phone, he shared that, obviously, a lot them are blindness related.
"I'm not a big fan of the default voices that Apple puts on iOS for Voiceover so I changed those using iFile. I now have 4 custom voices on my phone and 1 stock voice. Another mod that I have done myself is to make custom sound schemes for Voiceover. You see, Voiceover has sounds to indicate when certain actions occur. An example of this is when you double tap the screen. Voiceover will make a sound to indicate that you have done so. About a year ago, me and my friends figured out the file path for the sounds, created custom sound schemes, and put them on our phones. I intend to package the sounds, put them on a My Repo Space account as a 'blind theme' and make them accessible to as many people as possible ... a package on Cydia is a lot easier than going into the file system of the phone, which some people don't feel comfortable doing. The more people who can have access to these schemes, the better."
Since Justin didn't yet have the knowledge needed for packaging these sounds as a Cydia "theme," this is why he chose to attend the workshop. While there, he met @bAdstylee who helped him learn how to package the sound schemes for Voice Over. Look for Justin's name and "sound theme" for the blind in Cydia soon. In addition to wanting to release this package, Justin also tells me he has an exciting tweak idea he's cooking up. Unfortunately, he wasn't ready to share those details yet.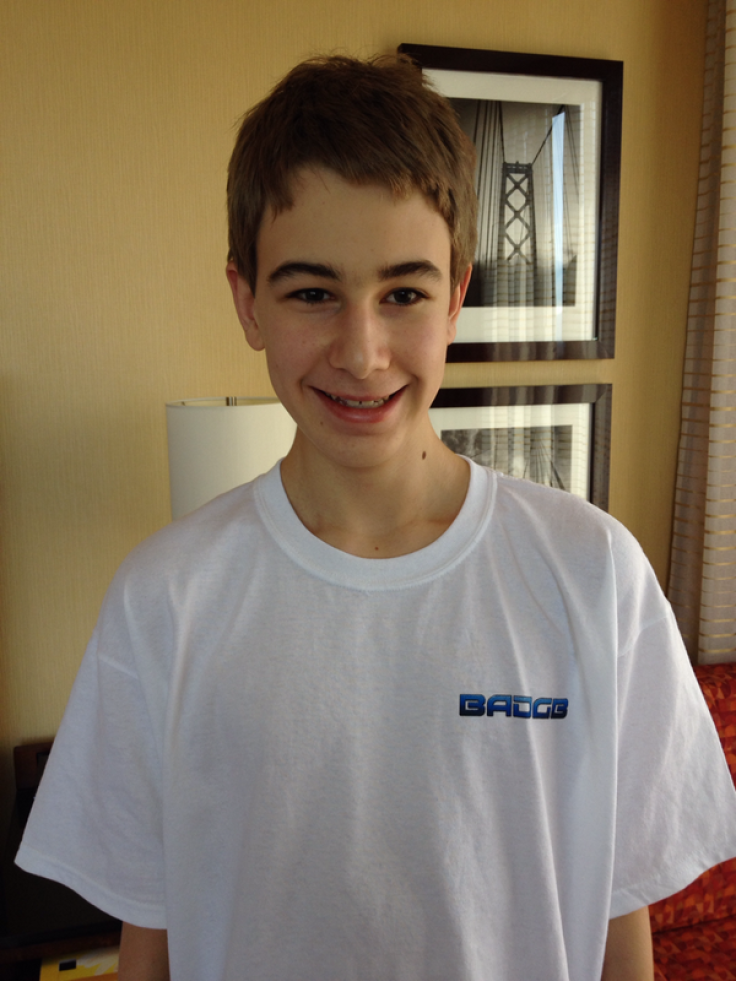 Besides the iPhone mods mentioned above, here are a few of the effects I noticed Justin using on his phone that weekend:
- Custom voice - because according to Justin, the American default "just sounds grouchy."
- Sound effects for Screen changes
- Sound effects for Folders open
- Sound effects for Alerts on screen
- Sound effects for Webpage loading
- Sound effects for Webpage loaded
- Sound effects for Boundaries — when he can't scroll or swipe any further.
If you listen to Justin using his device, it'll sound a little crazy and chaotic, as Voice Over is applied for keys he is typing, along with all the above-mentioned alerts and many more sound effects happening all at the same time. There was so much happening on his device at one time I couldn't take it all in! Plus, when Justin listens to Voice Over, it's at a breakneck pace! Just imagine listening to a book on tape read by an auctioneer and you'll start to get a clue about how fast the voices are speaking. Still, Justin says he comprehends it all perfectly.
"I started out with the voices slower of course, setting my default speed initially to 30%. I then gradually moved it to 50%, 60% and eventually reached 100% percent."

Justin Wack using voiceover and Activator to check emails, send tweets, read blog articles and more. (Photo: Cammy H.)

At this point I was very curious how Justin stumbled onto the jailbreak community in the first place. This is what he shared.

"I first found out about jailbreaking in July of 2012. At the time, I was on a talk service called Zello which a lot of the blind use. Zello is a walky-talky over the internet — if that makes sense. Zello has different channels that you can join and talk to different people. I stumbled across a channel where a bunch of the guys were jailbroken. I thought it was really cool because they had all these awesome custom voices for Voiceover and Cydia tweaks on their phones ... I started asking my parents if I could jailbreak my phone, and at first they said no, but I had a loophole. They had forgotten to tell me I couldn't jailbreak my iPad! In November of 2012, I jailbroke my iPad 2 running iOS 5.1.1. I fell in love with my jailbreak from then on, and I wanted to have it so badly on my iPhone that I wrote an article to my parents to convince them! They finally gave in and I was permitted to jailbreak my phone running iOS 6.1.1. I've been jailbroken ever since."

When I spoke with Justin's mother, Trica Wack couldn't say enough for how technology and jailbreaking has impacted Justin for the good.

"It's not overstating it to say that jailbreaking has changed Justin's life. Technology for the blind can be very useful, and it certainly has its place. It's specialized and serves a small minority, however, so it can be expensive and can lag behind in development.

When Justin began using Apple products, we quickly learned that they are very accessible to him. A whole new world opened up for him! He was able to self-teach, and also connect with others to learn more. Justin quickly developed a strong passion for technology, and when he learned about jailbreaking, he was very intrigued.

Jailbreaking and the jailbreaking community took things to the next level for Justin in a big way. Using tweaks, he's able to tailor things to meet his unique needs and interests, and it's fun!

While at JailbreakCon I was pleased to find Justin really connected with and learned from so many people because they were much like him. While people at JailbreakCon were curious about how Justin does things, they were also open-minded, hugely supportive and eager to share their knowledge. Justin has adopted that same mentality. He's excited to share what he's working on and contribute to the community. He also plans to pursue a technology-related career."

I won't pretend to have a strong handle on what Justin can now do. He usually has his speech on very high speed and a blank screen to save battery life. What I do know is that he has learned and accomplished an incredible amount in a relatively short period of time. What he can now do is impressive and useful, and this has in large part been possible because of everyone in the jailbreaking community.

Jailbreaking aside, though, I discovered Justin has a diverse set of interests outside of technology and some pretty incredible skills as well. While he loves technology, Justin shared he is also an avid reader and never travels without something to read. Justin also has a great interest in writing and would like to run his own blog. For one so young, he's actually quite skillful at writing. If you haven't read his story of attending JailbreakCon 2014, you should definitely check it out.

Adding to these interests, Justin loves to do Judo, is shooting for a spot in the Paralympics in 2020 and hopes to attend MIT for computer science. There seem to be no limits on what Justin aims to do and believes he can achieve in his life.

According to his mother,

"Justin is an intelligent young guy with passion and drive who lives his life by finding ways to make things happen."

As for Justin, he contributes much of his confidence and success to his parents.

"My parents have been a huge help, not just with technology, but with everything ... but I think that one thing my parents helped me with the most is social skills. I'm outgoing by nature, but there are things that I still needed to be taught. As all of you know, technology is very social, and having good social skills can sometimes make or break the way you interact with people."

As to the sizable goals he's set for himself, Justin shared this as his personal philosophy in life.

"I believe that you get things done easier if you always have some kind of goal for yourself. You work through life, one goal at a time. I know that I set high goals, but I live by the motto 'no limit'. There is no limit to what you can do if you set your mind to it."

If you didn't get a chance to meet Justin at JailbreakCon but are interested to know him better, you can find him lurking around Twitter under the handle @s33wack. Follow him or drop a line. I'm sure he'd be happy to meet you.

Justin dubbed me the "selfie" queen of JailbreakCon, so of course, we had to take one!

Cammy Harbison

Writer/Reporter For iDigitalTimes

For More OSX, iOS, Jailbreak And Infosec News

Follow Cammy on Facebook, Twitter, or Google Plus