After some delays, Fortnite has finally launched Chapter 2 Season 3. Earlier this week the island was surrounded by a wall of water and we now know why. This latest content has some parts of the island submerged in water, with many features surrounding that particular theme. By that we mean water.
So what's new in this one? As already mentioned, some parts of the island are now underwater. Locations like the Weeping Woods and Slurpy Swamp, for example, appear to be mainly eliminated. Meanwhile, the area where the Agency was located now looks to be a base that's been heavily fortified.
With some parts of the map now underwater, that means boats are premium transportation. That's not all as players can also go water skiing. Of course, Fortnite wouldn't allow for basic waterskiing, as players ride on top of the water with a shark instead of a boat. That should make for some exciting travels.
There's also going to be new enemies known as Marauders. These NPCs crash down to the island and challenge everyone in a fight for survival. Another new feature is the Build-A-Brella. Players get to build their very own umbrella after leveling up and completing challenges. Take care in making choices though, as the selections are considered permanent.
There's some good news to those who hate water. As the new season progresses, the water is going to start to recede, allowing for more access to different locations across the map.
New Battle Pass
This being a new season, this means there's also a new Battle Pass. This is available for 950 V-Bucks and those who buy it get a chance to earn as much as 1,500 V-Bucks by simply playing. This should be enough to buy the new Battle Pass for the next season. It's not all V-Bucks though, as players also get the chance to unlock not only the Aquaman outfit, but also the Beach-ready Arthur Curry Style.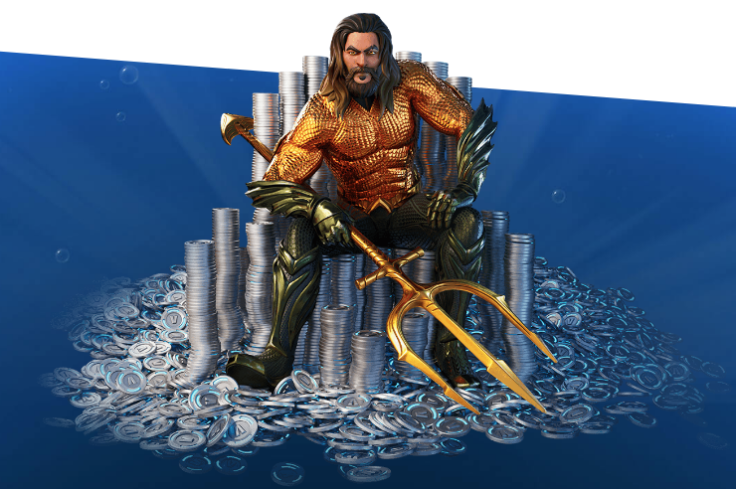 Of course, there's the usual new skins that players can get for completing challenges. These include the Space Suit for Siona and even the Scuba Suit for Jonesy. The Battle Pass also gives you access to new drifters like Siona and the Eternal Knight.
No question about it, time to dive in and enjoy the latest season from Fortnite.