The Disney Tsum Tsum March 2018 calendar event is just days away. Find out everything to expect from the Pirate's Treasure Hunt, here.
On the heels of the exciting February Valentines event, Disney Tsum Tsum mobile game is gearing up for its next in-game event, expected to kick off March 7. The upcoming event is Pirate themed and brings tons of rewards plus 5 new pirate Tsum Tsum. Check out the complete event details below.
Need help clearing specific Pirate Treasure Hunt challenges? Check out our tips guide for the event, here.
Disney Tsum Tsum Pirate's Treasure Hunt: Everything To Know About The March 2018 Calendar Event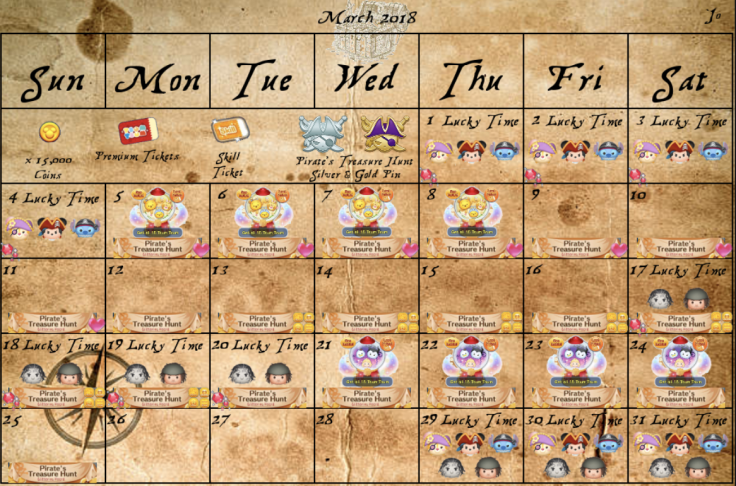 When Does The Pirate's Treasure Hunt Event Begin? How Long Does It Last?
The two-week long March 2018 Tsum Tsum event is expected ot kick off March 7 in North America and run through March 25. A leaked international calendar, however, shows the event kicking off March 5. Once the actual date is confirmed, we'll update this post.
How Does The Pirate's Treasure Hunt Event Work?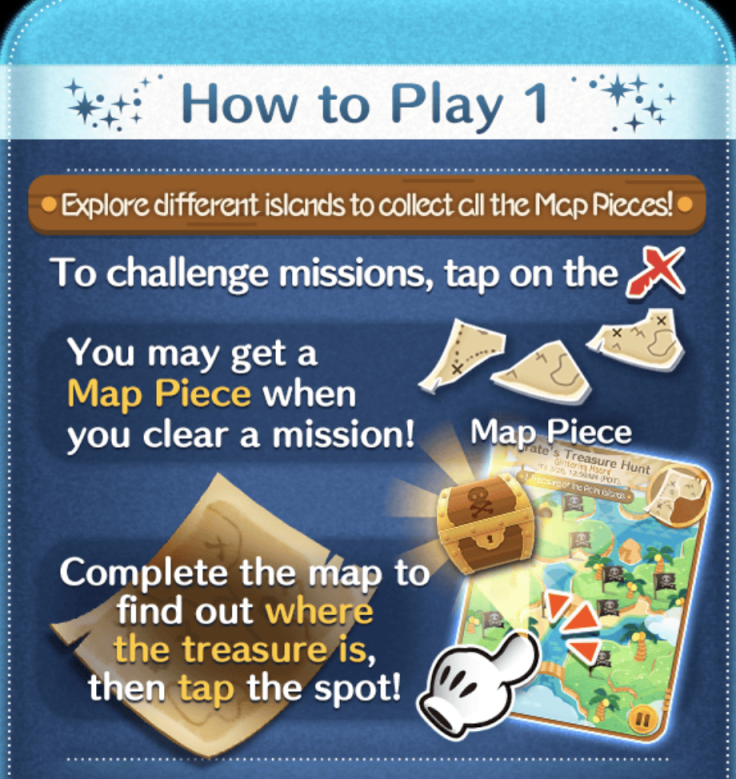 The Pirates treasure hunt will be a map-style event, where players will have a mission board marked with an X on the first challenge they must complete. As they complete each step of the path, players will collect a piece of a treasure map. Collecting all the pieces will led players to the place where the treasure is hidden.
In addition to collecting map pieces, players will have the opportunity to play a Treasure Chest Mini game. Similar to past games where you pop capsules to add candies to a reward jar, in the Treasure Chest Mini Game, players will pop as many capsules full of coins as they can within the given time limit. The mini game will be a great way to earn some extra coins for purchasing new Happiness, Premium and Pick-up Tsum Tsum.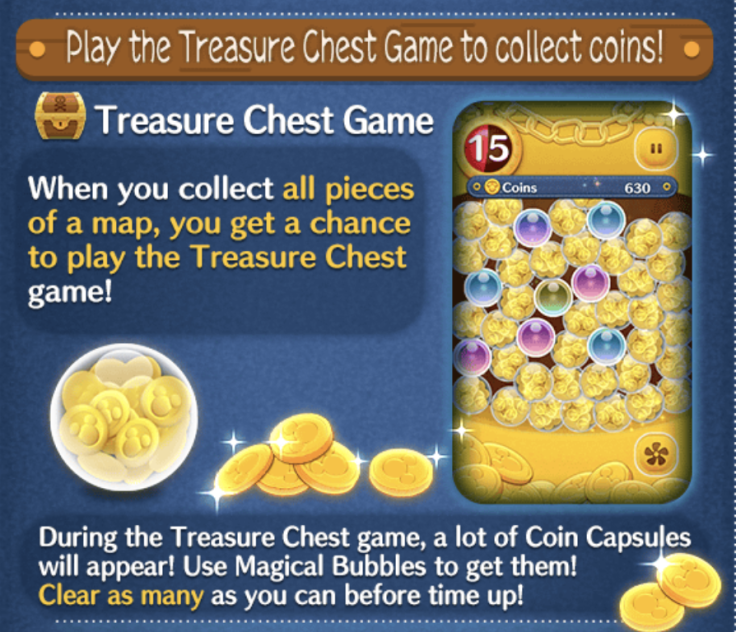 What Rewards Can You Earn In The March 2018 Tsum Tsum Event?
There are six different map missions to complete during the event, each yielding the following rewards:
Treasure of the Palms - 5,000 coins

Treasure of the Graffiti Crag - 1 Premium Ticket

Treasure Fathoms Deep - 10,000 Coins

Treasure of the Dune Sea - 1 Premium Ticket

Treasure in the Bay of Skulls - 1 Skill Ticket and Silver Pin

Treasure in the Sunken Wreck - Gold Pin
Which New Tsum Tsum Are Coming To The Game In March?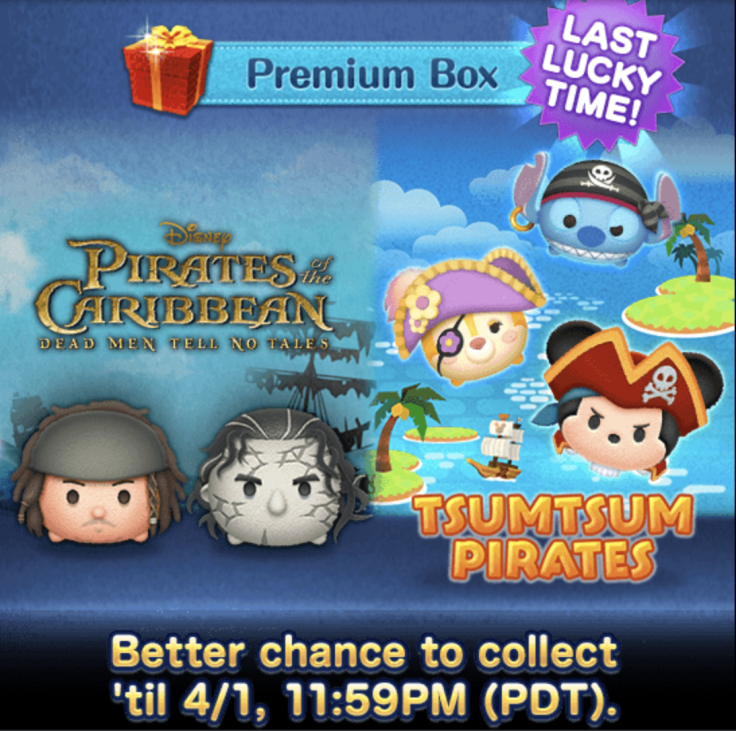 The Pirate's Treasure Event will add six new Tsum Tsum players can acquire through completing missions or by purchasing Premium boxes. Players who use of of the pirate Tsum Tsum during the March event will receive extra character bonuses. The new characters and their related skills are as follows:
Pickup Capsules During March 2018 Event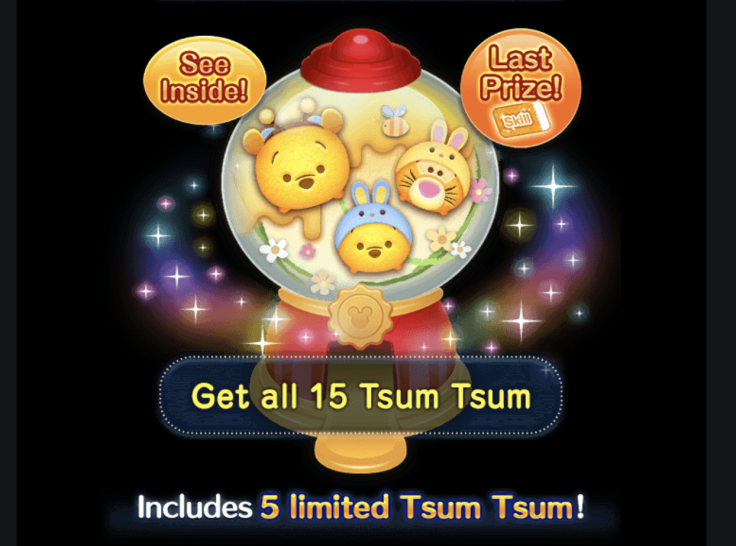 Week 1
Bumblebee Pooh (2)

Bunny Tigger (2)

Bunny Pook (2)

Rabbit (2)

Stitch (2)

Angel (2)

Lilo (3)
Week 2
Maleficent (1)

Scrooge (3)

Princess Aurora (1)

Rapunzel (3)

Judy Hopps (2)

Nick Wilde (2)

Randal (2)

Pete (1)