DC Universe Online revealed that Open Episodes have been extended. Originally, access to these episodes were set to end today, but has been extended until May 11. That's almost a month of free access.
According to developer Dimensional Ink Games, this was done in order to make sure that players, along with their friends, can continue to play and stay connected within the comfort and safety of their own homes.
In DCUO, Episodes offer players new storylines along with new achievements and even new armor that can help progress their character. Episodes are available for those who have an active subscription to the game, which is around $14.99 per month. Those who have no subscription, but want to try out an episode, can do so for typically $9.99 each.
For this latest offer, players without any subscription can play through Episode 1: Fight for the Light and all the way to Episode 35: Metal Part I. So far there are 36 episodes, so that looks to be a rather good deal.
New Episode
There's also going to be new episode dropping tomorrow, April 16, which is all about the Birds of Prey. While this team has had different members in the comics, the one being introduced in the game is composed of Harley Quinn, Black Canary, Huntress, and Poison Ivy. In addition, the episode is going to focus on the early days of the team when the four have yet to become what they are destined to be.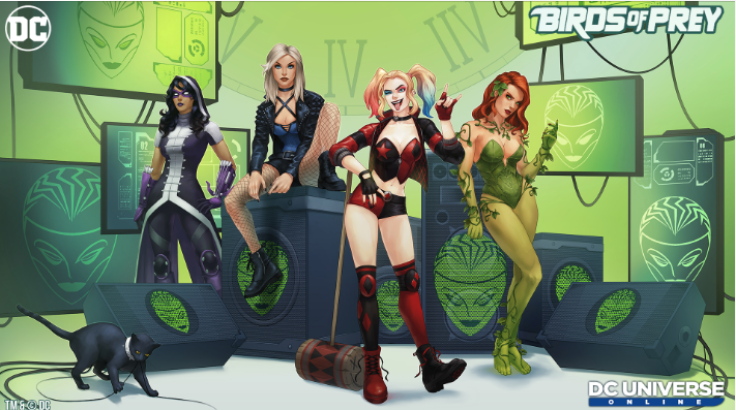 DC Universe Online is a free-to-play multiplayer online game set in the DC Comics universe. In the game, players create a new and original character that can then interact with many of DC's iconic heroes and villains. In addition to the usual choices like gender, body type, and personality, players can also choose what weapon to carry or what power they have. Players eventually get to choose a side working with the Justice League or being part of The Society.
In addition to Episodes, DC Universe Online also release seasonal-themed content spread across the year. In January of each year, for example, the same month as the original launch, there is usually the Anti-Monitor Anniversary Event.
DC Universe Online is available for the PC, PlayStation 4, and Xbox One.