Developer Targem Games has finally released one of the biggest updates for Crossout this year called "Enemy of my enemy." The recent update introduces new modes, new parts, and plenty of things for this season's battle pass. So, what can you expect in Patch 2.52?
New Season
The aptly named "Enemy of my enemy" is the title of the new season of Crossout. The season will be live today until November 21. A total of 49 levels will give you unique rewards in the event. Those who have purchased the battle pass will get 20 in-game coins from level 50 and above.
Even if you do not get the battle pass, there is still a lot of new content for you. There are new structural parts, one-time recipes, blueprint storage, and limited-time recipes, among many others.
The devs advise you to craft new parts from one-time recipes as much as you can, because once the season is over, you can no longer craft them in unlimited quantities. These parts can be sold to other players for profit, but you can choose to use them on your own vehicles if you desire.
New Parts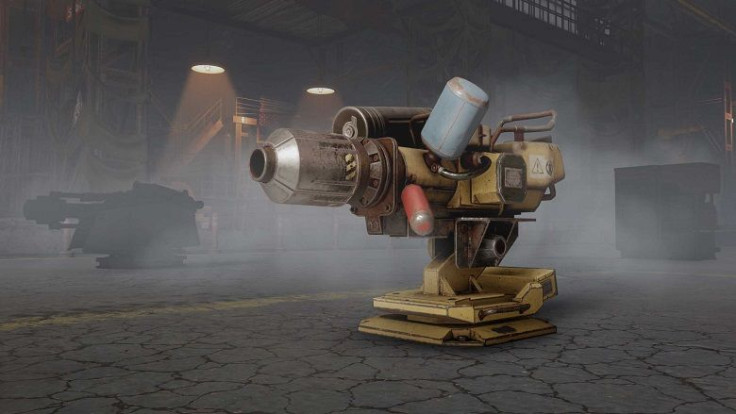 You can outfit your vehicles with new parts. In the latest season, you can craft the new Nailgun called Argument. It has a unique perk, where hitting the enemy will reduce its reload time until the next shot by 30%.
Next, is the Laser Drill called Destructor. Whenever you hit the enemy with its entire clip, the end of the shot will deal heavy damage by as much as 800%.
And lastly, the Parser is a shotgun with a perk that increases the damage of its next shot by 3% for each shell, which hits the enemy.
New Mode
There is a new mode called Operation Ashen Ring that lasts until October 24. You need to have a minimum power score of 4,000 to join.
As the name implies, the battle will take place on the Ashen Ring, where your objective is to take over the mobile command post and protect it from waves of enemies heading your way.
Participating in this new mode will award you with resources and commemorative rewards.
Maps
The developers have also updated and redesigned some maps. In the Old Town Map, they added more spaces for your vehicle to move into and replaced some obstacles with destructible objects.
The Bridge map has been updated and now comes with new passageways. The height of the hills has been adjusted to minimize the likelihood of the enemy gaining a high vantage point.
The "Enemy of my enemy" update is a pretty big one, so if you want to learn more about it, you can read everything here.
Crossout Update 2.52 is now available on PlayStation 4.