Conan Exiles' latest DLC, Architects of Argos, is now available. The DLC adds tons of new content to the already amazing game. The DLC grants access to new building pieces, several new weapons, armor, and over three new mount saddles. The DLC is now available for purchase on Steam for only $10. However, you will need the base game first to access the new content. You can watch the trailer for the DLC below.
The developers at Funcom wanted to make sure that you get your money's worth in this DLC. You will get over 49 exclusive building pieces which include beautifully crafted ceilings. You can also brighten your base with cool looking fountains and classical statues. There are around 20 new placeables to choose from. Your horse will also get some treats with over three new mount saddles, as a part of the Argossean Warhorse.
Over nine new weapons are also introduced that will be part of the Argossean set. Every weapon will have an 'epic end-game' version. Three more armor sets are added with over 15 pieces. Each armor set will have an end-game version as well. You can learn more about the DLC here.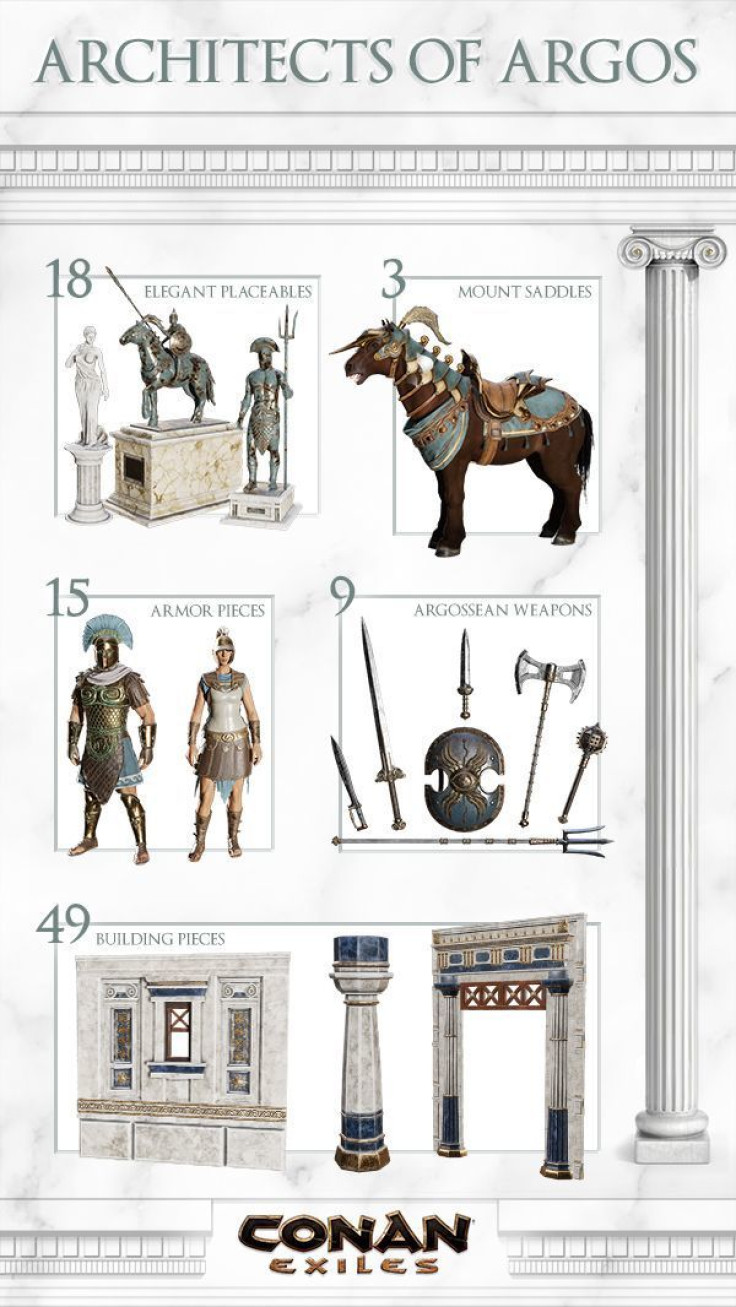 Conan Exiles is a survival game which was released back in 2018. The game lets you play as a character that has been given the death penalty for several crimes. You are crucified and left in a desert, but are saved by Conan, who also happens to be in exile. The game lets you choose your character gender, race, and physical attributes.
So what do you think? Are you excited about the new DLC? Have you purchased the DLC or are you waiting for reviews? Let us know your thoughts in the comments section below.