A deleted tweet suggests the first DLC pack for Call of Duty: Infinite Warfare may be making its way to PS4 and PS Pro on Jan. 31. According to CharlieIntel.com, Infinity Ward developer Lee Ross may have prematurely shared the hint via Twitter before deleting his post.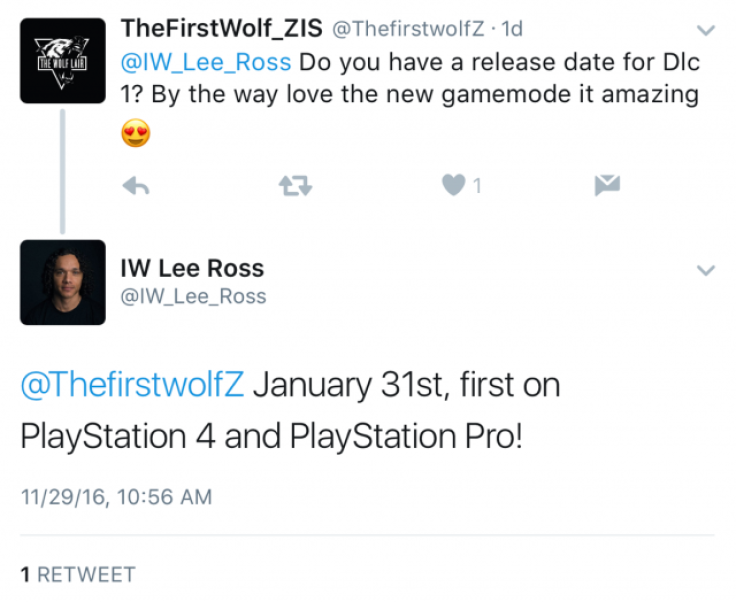 The tweet above indicates a possible DLC may be coming after the new year. Twitter user "TheFirstWolf_ZIS" asked the developer about the DLC and an excited Lee Ross shared a tip on Tuesday morning.
We don't know the reason for Ross to delete the post, but Activision has yet to confirm or provide any details about Call of Duty: Infinite Warfare's first DLC.
Read the Call of Duty: Infinity Warfare review by iDigitalTimes' Scott Craft.
We can only hope. Check back for further updates!