When there's a villain in Star City, Oliver Queen doesn't give the baddie the time of day to talk it out. He suits up as Green Arrow to take that person down. Things aren't so simple in Black Lightning. In the premiere episode, Jefferson Pierce approaches The 100's leader, La La, concerned about gang violence affecting his students at Garfield High School. In fact, we've consistently seen Jefferson try diplomacy first before putting on his suit and becoming Black Lightning.
Jefferson's honest discourse with the community separates him from many comic books and TV heroes. Jefferson would have spoken with La La about breaking longstanding agreement to keep drugs and violence away from Garfield High even if he didn't have powers, Cress Williams told us at DC In DC earlier this month.
"He would have. It's like self preservation," Williams said about his character's first interaction with La La (watch here). "Even if he didn't have powers, he'd probably be a lot more fearful, but he has to go, because he's got to keep his daughters safe."
The politics of Jefferson's identity is a frequent topic of discussion between he and showrunner Salim Akil. The character's life experiences make up three different parts of his persona.
"Jefferson is three different people," Williams explains. "He's Jefferson Pierce, the upstanding man in the community. He's Black Lighting, who is completely different, the lead in his own TV show—he's kind of snarky. Then there's this other Jefferson who grew up in Freeland. He's no punk, he did grow up in this town."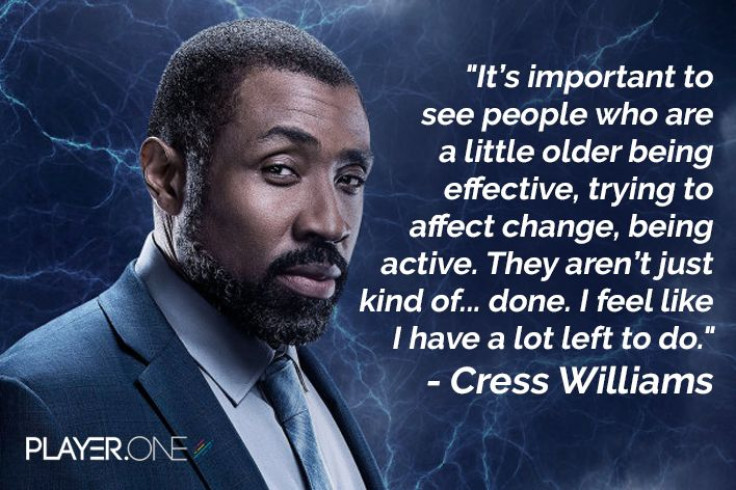 Akil and fellow showrunner Mara Brock have made it clear building Freeland into the place Jefferson envisions isn't as simple as eradicating The 100. There are higher forces at work, and the people in the gangs are just as human as Jefferson. While they are responsible for the deaths of many men and women, showing La La's perspective let audiences better understand the appeal of joining a gang—protection, income and guidance are just a few of the reasons illustrated during that conversation in the premiere. Growing up in Freeland, Jefferson identifies with and personally knows many members of The 100. This shapes how he interacts with his students, the police and the community at large.
"Simply put, it's a lot like Batman's connection with the police," Williams said. "You will see, as time progresses, especially Black Lighting and Detective Henderson have a history of working together, kind of a love-hate relationship. But at the same time, he's a fugitive, to a certain degree. So it's a bit of a mixed bag. He can get in and do something things the cops can't do, but publically, they can't really acknowledge that he helps."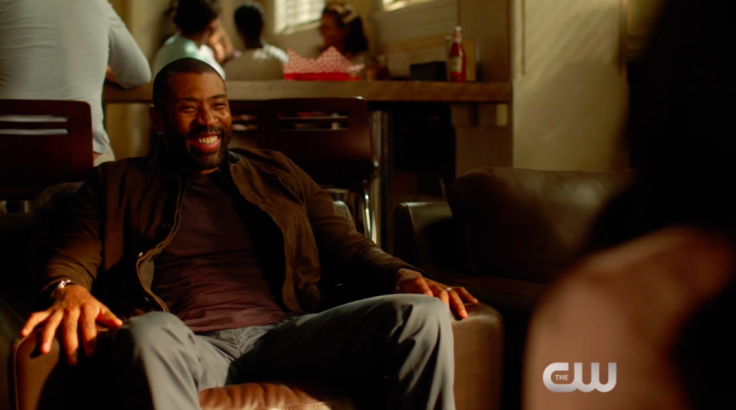 Jefferson's journey is one Williams himself identifies with, the story of the older hero in particular. A character in his forties, Williams hopes Jefferson inspires both young and old audiences to participate in the change you want to see.
"I'm kind of in the second act of my life. I've been very blessed to work as an actor all through this, but it's kind of like I've hit the reset button onto another chapter, going to another level. Sometimes when you're in your second act, you don't know that you're going to get a second act. So it's all converging into something I can easily identify with. In the superhero genre, we don't see second acts. I think it's important to see people who are a little older being effective, trying to affect change, being active. They aren't just kind of... done. I feel like I have a lot left to do."
Black Lightning airs Tuesdays at 9 p.m. on The CW.
Black Lightning Proves There's Strength In Vulnerability
Dynamic characters make Black Lightning one of the most the most truthful, culturally dense shows on network television.
Standalone series
Experienced hero
Best acting on The CW
Emotionally intelligent