Season 4: Eleventh Hour for Battlefield 2042 launches tomorrow and with it is an update that includes a lot of new things - one of which is the final specialist of the roster: Camilla Blasco.
Go Stealth for the Kill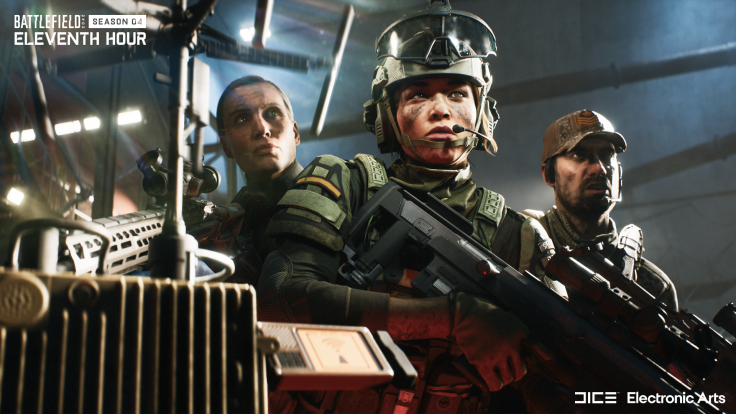 Camilla Blasco uses her reconnaissance training to infiltrate enemy lines in Battlefield 2042. Her specialty is the X6 Infiltration Device - a handy tool that prevents lock-ons from hostile rocket ordinances and interferes with enemy-spotting devices. Furthermore, the X6 can reveal enemy devices within its area of effect, so Camilla and her team can quickly dispose of them.
Her trait is called Ambush Expert. Harnessing her expertise in reconnaissance, she can move past motion-based gadgets, such as proximity sensors and Claymores, without tripping them. This allows her to be in a position where she can utilize her X6 Infiltration Device well.
Take note that while she can have great success against enemy devices, she still has to be wary of the actual enemy.
Ride Safely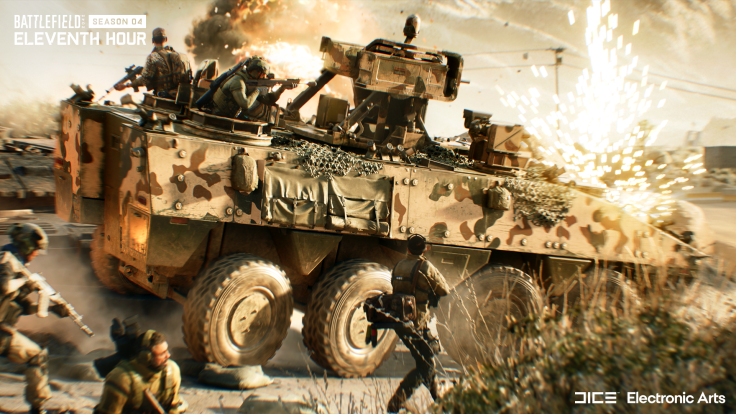 Along with Camilla Blasco's arrival is the new IFV-type vehicle known as the CAV-Brawler. This thing has enough armor to allow players to traverse toward objectives safely.
Armed with Active Threat Detection tools and a defensive system that can hurl grenades in all directions, the CAV-Brawler is a reliable vehicle that players will surely want to use once it becomes available.
Here are the other things that players can expect in the upcoming patch:
NEW CONTENT
New Map: Flashpoint

New Weapons

AC9 SMG

An extremely lightweight submachine gun that is well-crafted for fast hipfire exchanges. With its improved receiver ergonomics this ambidextrous small submachine gun is more controllable than its high rate of fire would have you believe.

RM68 Assault Rifle

Perfect for close-quarter battles of Flashpoint, the RM68 is a next-gen assault rifle with a distinct and suppressive design. The built-in silencer offers counter-weight for improved stability and recoil control. Take full advantage of the integrated canted sights to adapt to every situation in front of you.

RPT-31 LMG

If an SMG or Assault Rifle isn't your cup of tea when it comes to weaponry, then the new RPT-31 prototype LMG might be what you're looking for. While it has a low rate-of-fire, the rounds are heavy hitting with a high bullet speed. This LMG also comes with a new "flip-scope" attachment that allows you to tackle encounters as you see fit.

Super 500 Shotgun

Destined to become a favorite with Recon Specialists - this high-risk and high-reward sidearm shotgun is perfect for short-range encounters. Select this weapon for your sidearm slot and you'll quickly find yourself dominating the battlefield as you breach those objectives.
Battlefield 2042 Season 4: Eleventh Hour begins February 28.