The next generation of consoles is almost here, which means next-gen accessories are rolling out now. These include controllers, console stands, and of course, headsets. While there are bound to be countless options released over the next few years, there might not be any as compatible as the Astro A20 Gen 2.
What makes this headset different is that the Astro A20 Gen 2 is compatible with just about every major console on the market. Granted, some additional hardware is required to get this set-up running in full, but the new Astro A20 was built to be a one-stop shop for Xbox One, Xbox Series X/S, PC, PS4, and PS5 gaming.
When buying an Astro A20 Gen 2, gamers have the option of getting one that comes with either an Xbox or PS4 dongle. As far as set-up goes, all you have to do is plug the dongle into a USB port. That's it! Once you're set up, simply turn the headset on and you're good to go.
So how does the cross-platform support work? Well, it does require you to buy an additional dongle, but they aren't all that expensive. Going cross-generation from Xbox One to Xbox Series X/S or PS4 to PS5 means simply plugging the dongle you already have into your new console. There may be a firmware update required, but you don't need any additional hardware or purchases to move up to your next-gen console.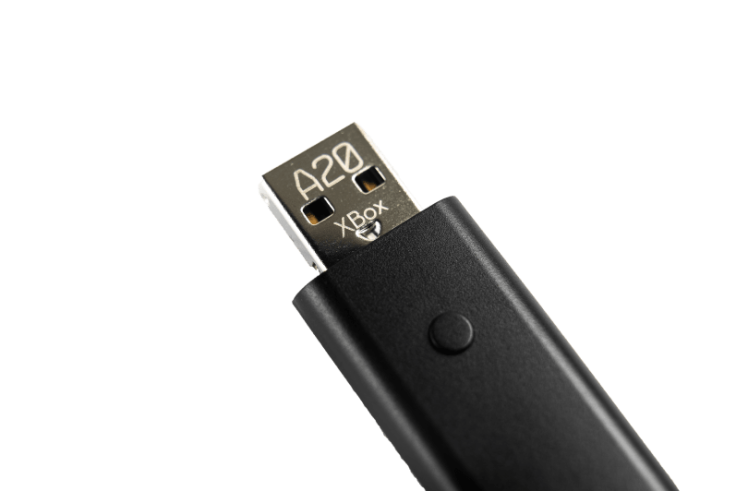 Considering the first generation of A20s were $150, and the A20 Gen 2 is only $120, you can get an A20 set up that works for four different consoles and PC for only $140 (with the $20 dongle for the opposite console). That's a great price for all the compatibility you get, and you can cut down on any unnecessary hardware laying around.
So we know the A20 Gen 2 is a good deal and offers some great compatibility, but how is the actual headset? There's some good news here. The Astro A20 Gen 2 continues the legacy of Astro's quality products. Granted, the previous headset I reviewed was the behemoth Audeze LCD-GX, but in comparison the A20 Gen 2 was incredibly light and comfortable. The A20 headband in particular features a soft rubber finish, which feels cozy even after long gaming sessions.
Like other Astro headsets, the audio on the A20 Gen 2 is wonderful. There's a rich bass that you can easily pick up on, but it isn't something too overwhelming that impedes on other audio. Of course, the basic settings can be adjusted with the free Astro Command Center software so you can really get things sounding just the way you want.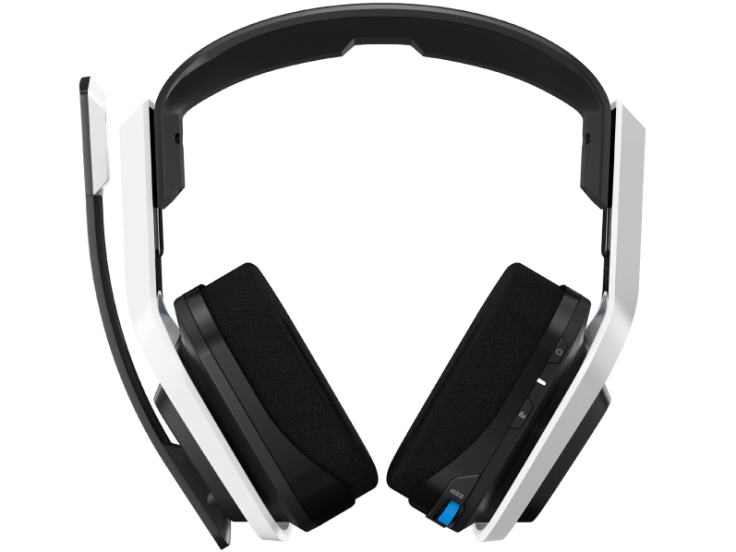 The microphone is fine, and my friends who I have played with say I sound nice and clear. The microphone boom arm has a satisfying click when raising it up to mute as well. My only wish here is that there was some kind of audio cue for when the microphone was muted and unmuted, but given the click when you flip the microphone arm up, this isn't that much of a concern.
Oddly enough, the dongle seemed to perform differently based on the USB port I stuck it in. When using a port on the rear of my Xbox, the range wasn't all that great. While watching some TV, I walked into a new room and the audio completely cut out. I wasn't even very far away (well within the advertised 45 or so feet that should work), and the door was still open. The audio only came back when I walked back into the room with my Xbox. The microphone audio was also incredibly choppy when playing with a friend.
However, the USB port on the side of the Xbox seemed to work just fine. These issues were immediately fixed once I swapped to the side port. I'm not sure why, but it's something to remember if you find yourself in a similar situation.
Given the price, quality, comfort, and compatibility, the Astro A20 Gen 2 is a mid-range headset that is not to be ignored. If you are looking for something new that is also guaranteed to be future-proof, the A20 Gen 2's are exactly what you'll want. Add in that for only $20 extra, you can have a wireless cross-platform headset that can easily be used with PS4, Xbox One, PS5, Xbox Series X/S, and PC, and the A20 Gen 2's really are one of the best deals in gaming right now.