ARMS, the fighting game for Nintendo Switch, is one of the more unique IPs in the video game company's library, due in no small part to its colorful cast characters. The lore behind the characters and world of ARMS is still shrouded in mystery, but Dark Horse Comics looks to explore both in its upcoming graphic novel based on the Nintendo Switch title.
Announced at New York Comic-Con 2017, Dark Horse and Nintendo will publish the first of the ARMS graphic novels in summer 2018. There isn't a lot of details about the ARMS graphic novels, but the cover was released, which we shared above, and it was created by Joe Ng, of UDON Entertainment fame. It should be safe to assume that the upcoming novels will focus on the characters and where they fit in their crazy world.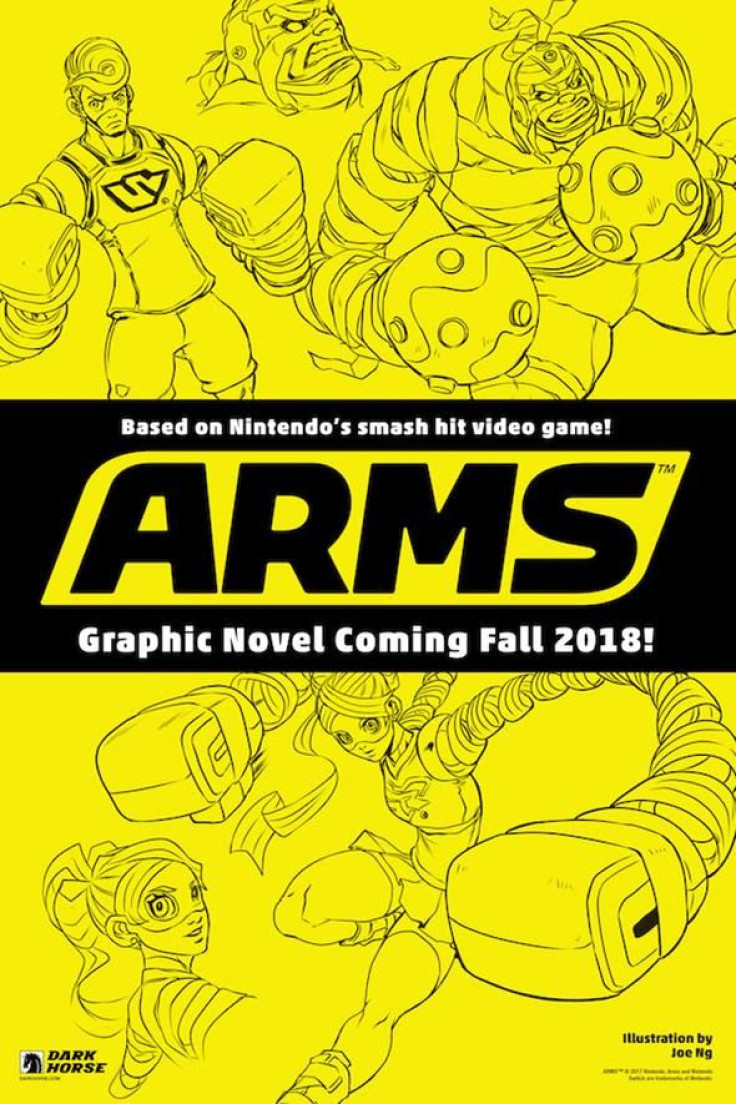 The unique style and personalities of the ARMS characters has made the fighting game endearing to fans of the Switch title, but the mystery behind the world and everything involved in it has been a detriment to the franchise. Overwatch , a game that also has unique characters, has found a way to connect with audiences outside of the game in a series of comics. The comics have laid a groundwork for the world of Overwatch while it also gave the characters more personality, enriching the game and fan enjoyment in the process.
Hopefully, these ARMS graphic novels will do the same.
What do you think of the upcoming ARMS graphic novel from Dark Horse? What other Nintendo properties would you like to see get a published book? Sound off in the comments section below.