Wolfenstein: Youngblood was Nvidia's poster child for supporting RTX ray tracing. The game was also a freebie when buying one of Nvidia's RTX range graphics cards. At launch, however, Wolfenstein: Youngblood shipped with no RTX features, disappointing a lot of PC enthusiasts who bought the RTX range GPUs to play the game. Finally, after months of hard work, the developers at Nvidia have finally revealed that RTX ray tracing and DLSS support have arrived in the game.
Following the announcement, players were able to download the latest GeForce Drivers update, which enables RTX features in Wolfenstein: Youngblood. Nvidia has also stated what you can expect from the recent ray tracing update. Basically, your game is going to feature a hell of a lot of reflections, including weapon reflections, dynamic real-time reflections, and more.
Sadly, you only get an On and Off toggle that prevents you from tailoring the RTX experience for your game. Alongside the sad news, we also have good news, the support for DLSS. DLSS should give your GPU a performance boost in case it struggles to keep a solid 60fps going after enabling all those reflective elements.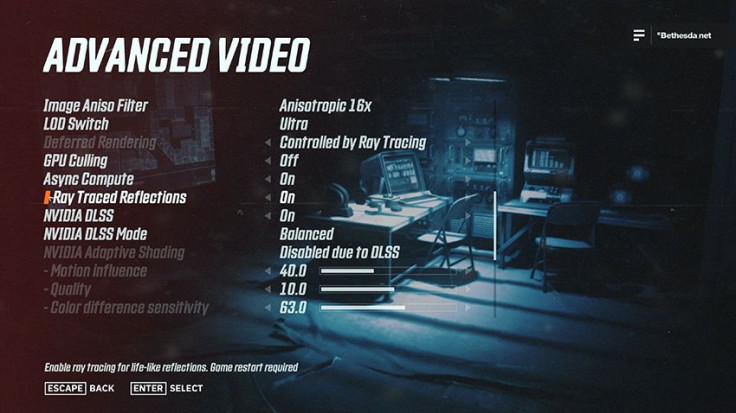 Nvidia also went on to say that RTX owners shouldn't face performance impacts after enabling RTX features in the game. With DLSS enabled, RTX 2060 owners can expect to hit 60fps on max settings at 1080p. RTX 2070 will be able to easily reach 60fps at max settings at 1440p. For 4K at 60fps, you'll need an RTX 2080, according to Nvidia.
However, Nvidia did not mention what kind of GPU users should be using to play the game without having DLSS switched on. Enabling DLSS can sometimes add a glare effect on the screen, which some people may not like. In our understanding, an RTX 2070 should be able to handle Wolfenstein: Youngblood with RTX ray tracing without DLSS enabled. If you want to know how DLSS impacts the visuals in the game, check out the DLSS comparison video from Nvidia below:
.
As part of the CES GeForce drivers update, Nvidia is also bringing VRSS (Variable Rate SuperSampling), which is a technology that improves image quality in VR games. You can learn more about VRSS here.