It may be the holidays but in Brawlhalla the halls are going to be bloody as the Vapire King Volkov has joined the fight. Not to worry too much though, as the 2019 Brawlhallidays are also here. The event offers some new skins, as well as bringing back some classics, and begins on December 19 and runs until January 15.
New Legend
Volkov is the 48th Legend introduced to the fight and rules Batavia. This once dashing and young prince earned the respect and love of his people by being a fierce defender. However, with this castle being built on top of a gateway to hell, it didn't take long for him to be corrpted and turned into a vampire. This new Legend carries a scythe and axe and brings with him six signature attacks:
Axe Signatures

Side Signature

After fading into his cape, Volkov floats menacingly forward and slices his enemy. If the attack is held, he floats above his enemy and spike them down with a hefty axe swing.

Neutral Signature

Volkov flies up, swipes once with his claw and his wing, then swings his axe to send his enemies upwards.

Down Signature

After a quick jump, Volkov swings his axe downwards twice. If the attack hits an enemy, he swings his Axe a third time to launch his opponent off stage.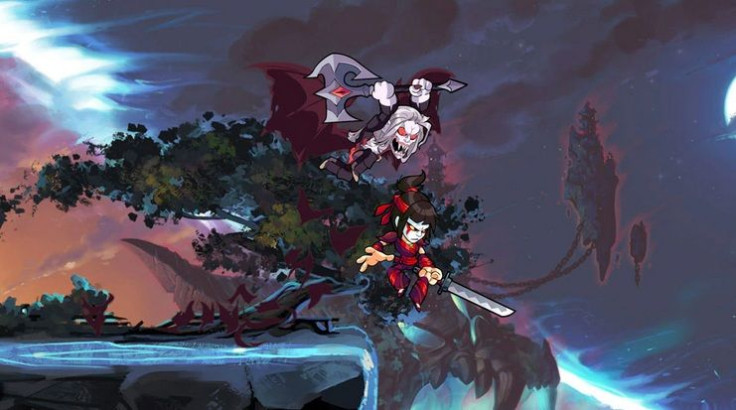 Scythe Signatures

Side Signature

Volkov unleashes a torrent of bats to trap his enemy and then uses his cape to either float behind them for a reversal or float in front of them to spike them down.

Neutral Signature

Volkov floats up and turns his cape into bat wings to propel himself forward. As he flies forward, he spins and swirls his scythe around at high speeds in order to slice his enemies.

Down Signature

Volkov floats up and summons a small whirlwind of bats. If an enemy steps into this whirlwind, Volkov pulls them towards him and slices them with his scythe.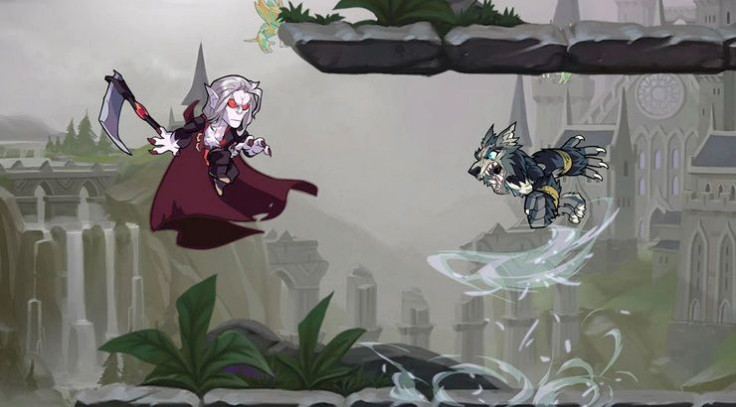 Volkov is avialable for 7,200 Gold. He has three skins: Blood Moon Volkov, Blue Virus Volkov, and Huntsman Volkov, available for 140 Mammoth Coins each.
2019 Brawlhallidays
For this year, the event adds the all-new Nutcracker Cassidy skin. It also brings back a host of older skins, colors, avatars, and podiums, that include:
Krampus Cross skin
Wreck the Halls Teros skin
Holly Jolly Ember skin
Future Spirit Artemis skin
Nutcracker Val skin
Santa Wu Shang skin
Snowman Kor skin
Secret Santa Thatch skin
Nutcracker Bodvar skin
Winter Holiday Colors for all Legends

Available for 1,500 Gold or 10 Mammoth Coins each

Bomby the Snowman animated Avatar

Available for 60 Mammoth Coins

Mjolnir Snowflake Avatar
Winner Wonderland 2019 Podium

Available for 240 Mammoth Coins

Frostbite KO Effect

Available for 200 Mammoth Coins
Any item purchased during the event remains in the player's inventory even after the event ends.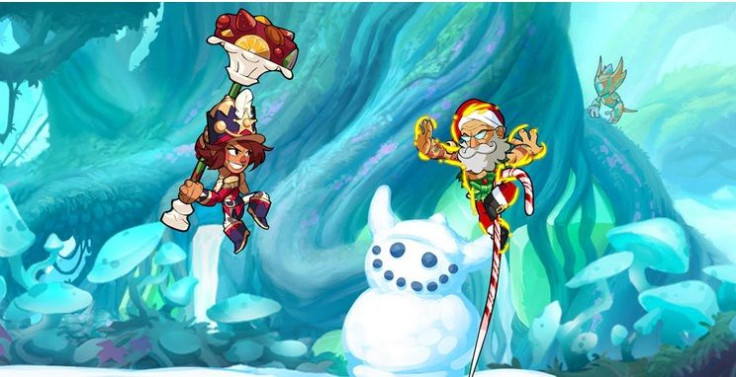 Brawlhalla is available now for PlayStation 4, Xbox One, Nintedo Switch, and PC, with cross-platform play available on all platforms. The game arrives to mobile in 2020.