Runescape devs just dropped a new update that's sure to excite fans. For a limited time, the game will bring back the notorious Mimic Boss. If you don't know what the Giant Mimic Boss is, it's basically a larger, more difficult version of the Mimic. In order to find the boss, players have to use as mimic kill token to teleport themselves into Alice's Treasure Chamber where the beast hangs out.
Below we've put together a quick overview of the limited time Mimic Boss challenge along with changes listed in the Feb. 5 patch notes and other changes players can expect during the month of February.
The Mimic Boss Returns: How To Get And Use Boss Tokens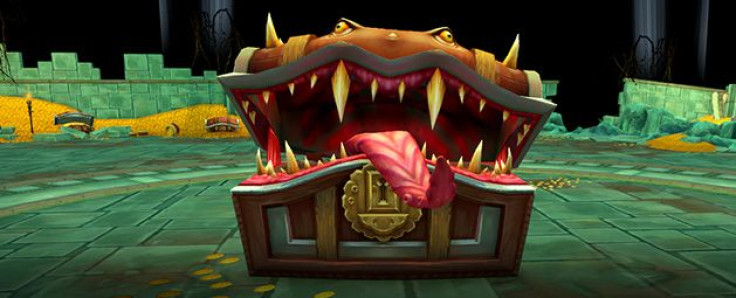 From Feb. 5 - 19, every player has the opportunity to grab a free mimic token from the Mimic Chest located in Burthorpe, just outside the Warrior's Guild.The token will transport you to the Mimic Chamber. Once there, you can choose to challenge an easy, medium, hard or elite Mimic Boss.
What Kind Of Rewards Can I Win?
If you defeat the boss before the time runs out, you'll receive a Mystery Box whose prizes scaled with the difficulty of the boss. A few of the prizes mentioned in the official announcement include:
Scrimshaws of Aggression, Sacrifice and Corruption

Slayer VIP tickets

Mimic Tongue Cape

Mimic Helm

Mimic Plushie
How Many Chances Do I Get To Defeat The Mimic Boss?
Players will receive one free ticket to combat the boss. After that, you'll have to earn additional tokens through combat and, at times, skilling. If you've defeated every Mimic boss and still have extra tokens left, you have the option to sell them on the Grand Exchange.
Runecape February Update Patch Notes: Everything That Changes This Month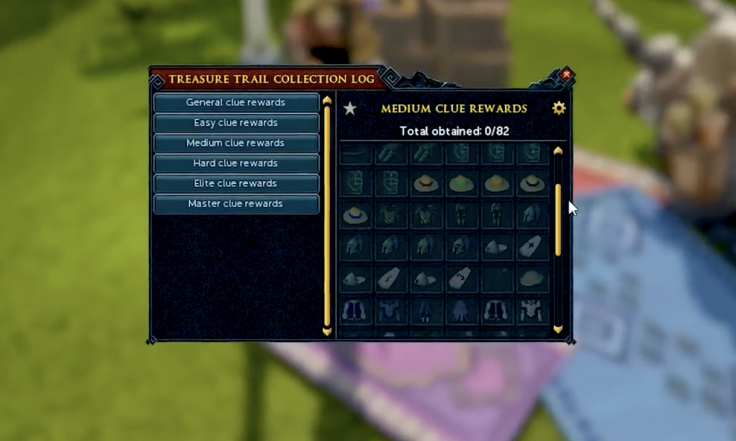 Clue Scroll Gets Overhauled
Master-tier clues - adds over sixty new rewards. This also improves the drop tables and makes some existing rewards available to free players.

New Hub - There's a new hub for all your clue scroll needs, which includes a collection log to track your rewards.

New Globetrotter outfit - This outfit will help with all your clue-hunting endeavors, as it allows you to teleport to clue locations or swap your current clue for a different one. If you love clue scrolls, the Globetrotter outfit is a must.

Hidey Holes - Conveniently located hidey holes let you stash any items required for your emote clues, so they're close by but don't weigh you down.

Graphical updates for Uri and Saradomin, Zamorak and Guthix wizards.

Meerkats These increase your scan range, and add an animation that lets you know if you're close.

Stackable caskets - These allow you to save up rewards and open them all in one go.

More unstarted clues - Update add the ability to obtain up to 25 unstarted clues of each clue tier, ready to begin at your leisure.

More Gold Premier Club Member benefits - Premium members will benefit further from this update with a complementary Master scroll, which is available to claim until March 11.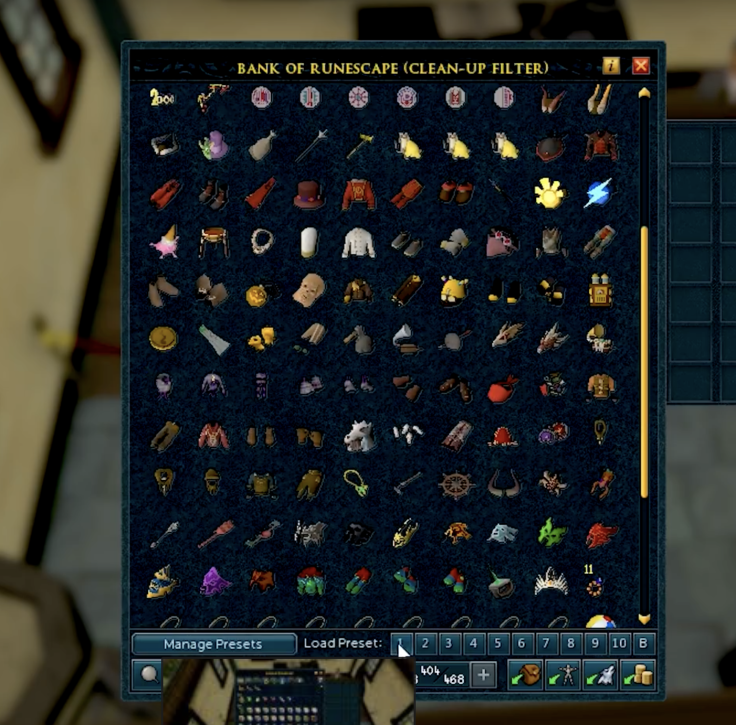 Bank Rework
This update feature gives players access to Diango's interface and the costume room from buttons in the bank for easy withdraw or deposit.

The devs have also turned Wise Old Man's clean up interface into a filter!

Presets one through 10 will have dedicated shortcut keys (you can check out the tooltips to see what they are)

"Manage Presets" feature loads more quickly.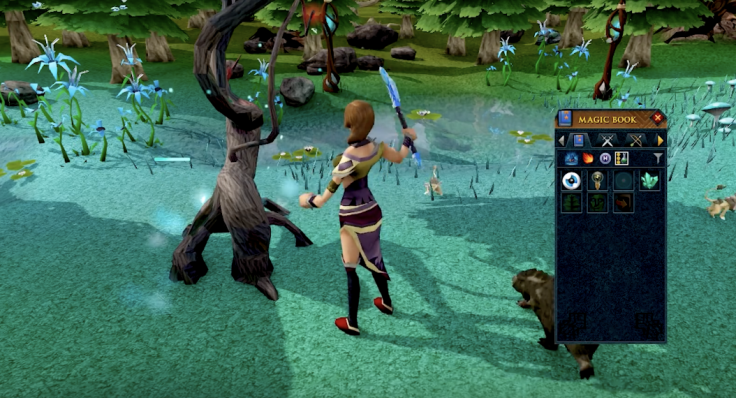 Ninja Projects
Players can now recast the Crystallise spell on the same skilling location without having to wait for the previous cast to expire.

"Don't ask me again" option added for special slayer assignments.

Blitz through Birds Nests as though they were Prawn Balls.

More quick chat options, including 'I have obtained the X skilling pet' and 'My Hollowtoof kill count is Y.'

Bind action bars to specific weapon styles - this means when you swap your main-hand, your primary action bar will switch accordingly. You can toggle this by going to 'Action Bar Settings' within the 'Game Settings' interface.
Zodiac Festival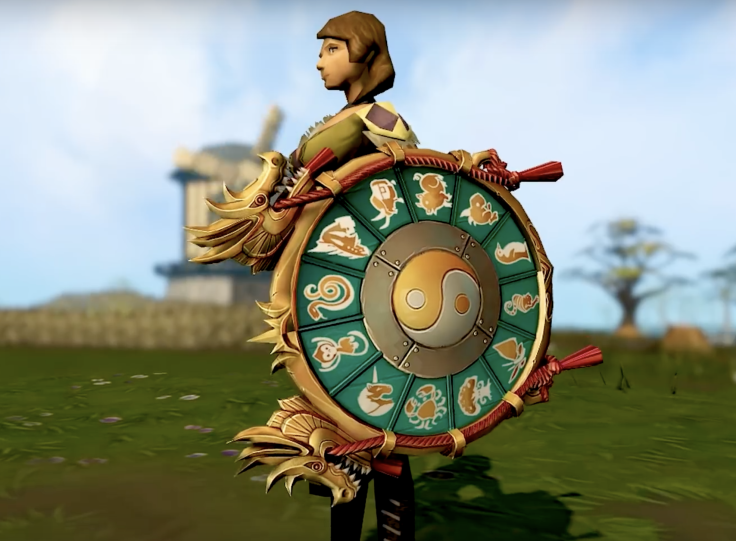 This new time-limited event will have you completing tasks that change up to every three days, depending on your preference, in exchange for Zodiac Talismans and experience - and eventually mystery boxes!
GameBlast
Join Runescape at the end of February for a special Game Blast Event.

Player.One
Mark your calendars for the dev's 24-hour live stream coming Feb. 23 that comes complete with events, competitions and crazy challenges. The event supports the Special Effect charity that allows people with disabilities to experience the games you love. Donors will receive a unique LootScape reward. They will also have the opportunity to purchase this year's exclusive GameBlast bundles. All proceeds will go to Special Effect. The same weekend, Runescape will feature its first Double XP Weekend of the year.