PUBG gave a more detailed look into its upcoming PUBG Global Series. The PGS is part of PUBG's plan to both evolve and expand its esports scene for this year. The new format is expected to be more accessible and engaging for everyone.
For this year, PUBG is going to host four global events. There are going to be three PGS, with the final tournament being the PUBG Global Championship 2020 (PGC).
At each of these PSG events, there are going to be 32 teams competing. Four of the teams are going to come from the most recent global competition. The remaining 28 teams are going to be filled up from the regional qualifiers in one of the six regions which include Korea, China, Japan, Europe, Americas, and Asia Pacific.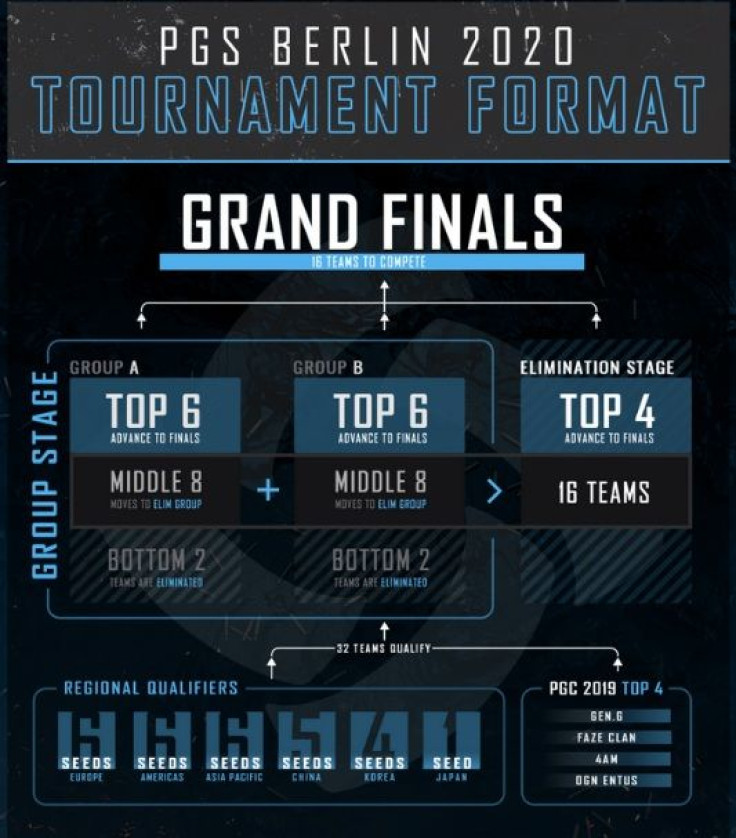 Each PGS event is going to be divided into three stages, which are the Group Stage, Elimination Stage, and Grand Finals, and lasts for nine days. From the 32 teams in the Group Stage, the top 12 teams immediately advance to the Grand Finals. Those who didn't make the cut have another chance to be part of the Grand Finals through the Elimination Stage.
Finally, the 2020 PUBG World Championships automatically include the top four teams of the 3rd PGS event. The remaining 12 spots are then going to be filled with the highest ranked teams based on the sum of points scored in the Grand Finals coming from the three PGS events.
With $6 million in prize pool money, along with crowdfunding efforts, PUBG revealed that it is developing a more diversified revenue sharing program for participating teams. For example, participating teams are guaranteed a minimum of $20,000 for each PGS event. Overall, the first three PGS events are going to feature a prize pool of $500,000 each, while the PGC 2020 offers a $2,000,000 pool.
There is also the Pick'Em Challenge, which brings back stronger crowdfunding initiatives that come with high-quality PGS items. For each PGS event, 25% of PGS item sales are going to be shared with participating teams, with 10% of the sales contributed to the event prize pool. In addition there's also another 10% of the sales distributed to participating teams. Finally, 5% is added to the PGC 2020 prize pool.
Twitch Prime
PUBG x Twitch Prime Benefits are a way for Twitch Prime members to get free in-game rewards for PUBG. These are available for the PC, PlayStation4, and Xbox One. Twitch Prime Benefits offered are:
Pilot Crate: January 30 to February 27
Gunsligner Crate: February 27 - March 26