I played and reviewed the original Pokkén Tournament and I have been itching to jump back into the Ferrum League with the new Pokkén Tournament DX for Nintendo Switch. The original Pokkén Tournament was a gem undermined by the failure of the Nintendo Wii U console, so it's exciting to see what changes Nintendo brought to the revamped port.
As the first fighting game to let players control Pokémon, Pokkén Tournament featured a world that not only appealed to Pok émon fans, but also combined depth that even gamers of the classic fighting game genre appreciated. Nintendo brings Pokkén Tournament DX to not only bolster the Switch's library, but to also reintroduce the fighting game to a new generation of gamers with some new fighters and new tweaks.
WHAT'S NEW
The most noticeable difference are the added fighters. Pokkén Tournament DX adds five new characters — Empoleon, Darkrai, Croagunk, Scizor and Decidueye. And just like the original game, each fighter feels unique.
In 2016, I wrote, "Every playable character feels unique and special. Even Pikachu and Pikachu Libre fight in totally different ways and the credit goes to the development team."
The only downside is four of the five new characters appeared in the arcade version of Pokkén Tournament — the only surprise in DX is Decidueye. Still, it's finally great to go into battle with these new Pokémon.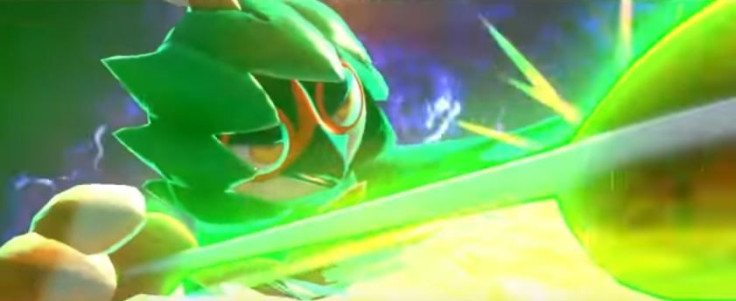 Another new feature in Pokkén Tournament DX is the team battle mode. Players can face off in local or online play using a team of three Pokémon. Once all three Pokémon are defeated, that team wins so it adds a new way to battle in Pokkén Tournament DX . It also gives players a shot to make a comeback, which adds to the excitement of the battle system.
Next, online matchmaking is improved to allow players to look for similarly ranked opponents. A replay system has also been added for players to see their most recent battles and even spectate on others.
However, my favorite new features in Pokkén Tournament DX are the Daily Challenges. Each day, you must face a new team of three Pokémon with pre-selected team for yourself. It's a great way to learn how to fight with Pokémon you otherwise wouldn't pick and it also gives you a chance to gain Skill Points to power up your Pokémon.
It's a great way to subvert the repetitive, grinding process necessary to level up your Pokémon in battles. This, at least, speeds up the leveling process, especially for Pokémon that you otherwise would have overlooked.
Another new Pokkén Tournament DX feature are the Goal Cards that are given to each player during each League you enter in. There are nine missions that players can complete by performing specific moves or activating certain Support Pokémon. Every time you accomplish a certain mission, you will gain money, a title or trainer clothes.
It adds a bit of a collector's mentality to your gameplay.
STORY
The story of Pokkén Tournament DX is the same as the port.
Here's what I wrote about the Story in the original Pokkén Tournament :"The story of Pokkén Tournament is not what you buy the game for, to be frank. Not to say the story isn't good, but it's very simple and doesn't add too much to the game."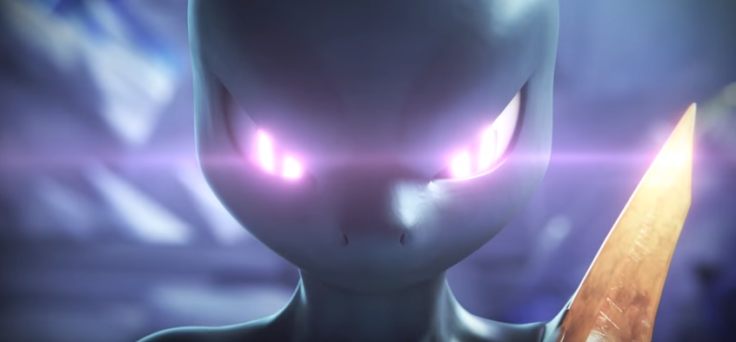 Again, it's an OK story that introduces the Ferrum Region while giving some lore behind the new land and the stages you'll visit. It's a great way to learn how to play with a particular Pokémon, but it does get repetitive after awhile. Defeating opponent after opponent, especially when you're trying to qualify for a particular League and your rank doesn't climb fast enough, forces players to fight over and over again, despite being much stronger.
Thankfully, the difficulty level does rise as you make your way through each League in the story.
GAMEPLAY
The controls are a great mix of complex and simple. Newcomers can understand the different inputs and learn to mix them to create combos while the different phases of the battle will make veteran fighting game players enjoy the variety of attacks that each Pokémon gets.
What makes the battling great is Pokémon movesets change when the phases change, forcing players to learn two sets of moves. Again, this adds depth to Pokkén Tournament DX that aficionados will appreciate.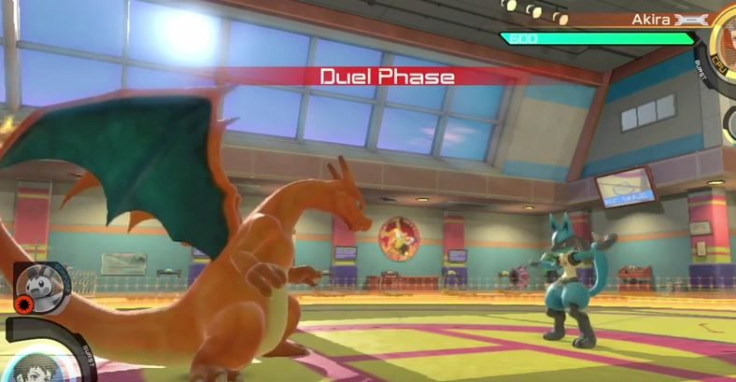 VERDICT
Pokkén Tournament DX is a worthy port for those who played the original or are new to the title. If you enjoyed the first Pokkén Tournament , the battling remains the same, which is a good thing.
Being able to play on-the-go is something that is highly desirable as well. It also works very well on the different modes that the Nintendo Switch allows. I'm still in awe with how great a game like Pokkén Tournament DX looks while in portable mode.
If you're a Pokémon fan or a fan of fighting games, Pokkén Tournament DX is right for you.
A Worthy Port For Newcomers And Fans Of The Original
Pokkén Tournament DX is a worthy port for those who played the original or are new to the title.
Roster is unique
Battling is crisp and surprisingly deep
Works well on all Switch modes
Minor changes make it more engaging
Wish there was more new characters