Rogue Planet Games has launched a new update for the Playstation 4 version of Planetside 2. This update kicks off the Nanite of the Living Dead event that will last until the end of the month. It also introduces the Seeker HLX, which is quite a popular crossbow among PC players.
Halloween Event
When you hop into the game, you will notice that the Sanctuary has been given a shadowy overhaul. Things should feel more creepy as NPCs you find will be clad in Halloween-inspired gear.
The Nanite of the Living Dead has a lot to offer. There is a new holiday event that, when completed, will give you free Halloween masks. Wear them and you will receive EXP bonuses during the event period.
Furthermore, Space Pumpkins will be available throughout the battlefield. Destroying these gigantic pumpkins will award you with bonus experience and directive progress.
If you want to find out what seasonal gear is in store for you, you can head to the Depot to find new cosmetics, camouflage, weaponry, and so much more.
The Nanite of the Living Dead is now live and will last until October 31.
The Seeker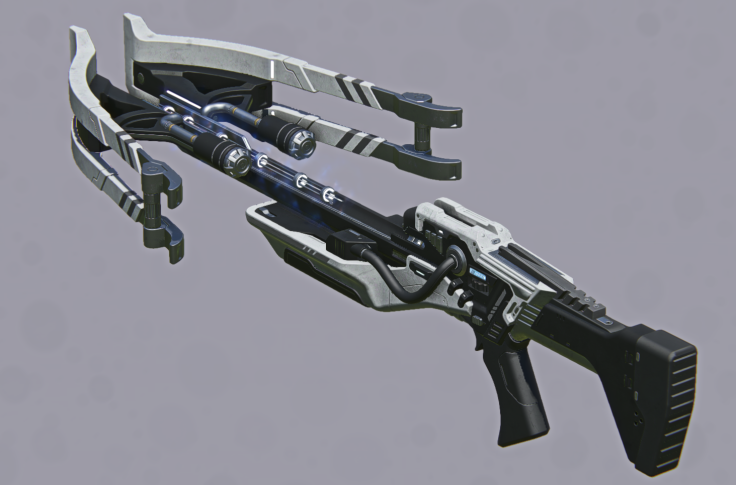 The new Seeker HLX is one of the most popular weapons in the game. So much that the developers felt the need to nerf it somehow.
For the uninitiated, this is a primary weapon equippable by Light Assault and Infiltrator classes. It uses Hardlight bolts and has a variety of ammo and attachments that you can choose from.
Also, you can obtain its variant, the Demon Seeker HLX, for a limited time. It comes with its own unique sounds and visual effects, and using it will grant progress toward your Halloween and Exception IV directives.
Update Highlights
GRAPHICS IMPROVEMENTS
Lighting Falloff

New Lighting in Menus

Shadow Quality (Fix)
DEFAULT EQUIPMENT
Vehicles
Default Utility and Defense

Standard vehicles have received rank 1 Fire Suppression as the default utility item

Standard vehicles have received rank 1 Nanite Auto-Repair as their default defense item, except for the Sunderer, which has received rank 1 Deployment Shield

Bastion Fleet Carrier

The Bastion now has temporary invulnerability for up to 90 seconds after it is called. If the Bastion is ordered to move or attack, the invulnerability will be dispelled early

Mauler Cannons no longer have knockback
Infantry
Default Sniper Rifles

The XM98 has replaced the VA39 Spectre as the default sniper rifle for the Vanu Sovereignty Infiltrator

The M77-B has replaced the 99SV as the default sniper rifle for the Terran Republic Infiltrator

Default Rocket Launchers

The Nemesis VSH9 has replaced the S1 as the default rocket launcher for the Vanu Sovereignty Heavy Assault

The Hawk GD-68 has replaced the Shrike as the default rocket launcher for the New Conglomerate Heavy Assault
You can head to the official website if you want to read the full patch notes.