Mozart In The Jungle Season 3 premieres Dec. 9 on Amazon Video and reviews say all the new episodes are a must-watch. Lara Zarum of Flavorwire describes it as 'just a goddamn delight." Collider calls it "one of TV's happiest shows." Anne Cohen of Refinery 29, who just binged all three seasons, admits, "It took me about 2.5 seconds to get hooked." And finally, David Wiegand of the San Francisco Chronicle writes, "When a show's third season is actually its best so far, you know you're tuning in to true quality."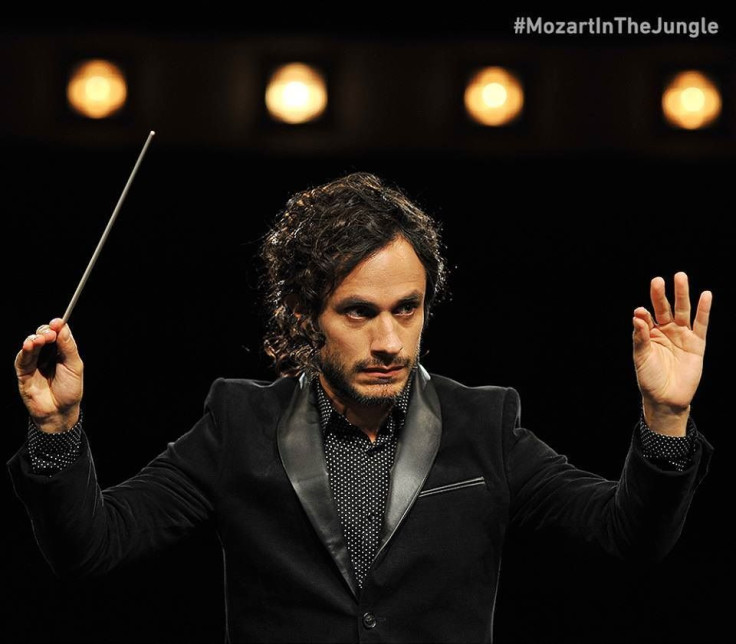 Mozart in the Jungle deserves high praise. The situational comedy hits a sweet spot that's hard to pinpoint between the oozing chemistry between series stars Gael Garcia Bernal and Lola Kirke, the one-liners from "Bob the Union," and the sensual touch of Cynthia the Cellist.
So when does this amazingly underrated show that won't make any of the end-of-the-year lists release, you ask? Watch Season 3 at promptly 12:01a.m. EST on Amazon Video. That's 9:01 p.m. PST for all you West Coast viewers, if Amazon sticks to their normal schedule.
As for what to expect, the series starts where it left off in Season 2. The orchestra is on strike and Rodrigo has fled to Venice to help a prolific singer named Alessandra make a comeback. The rest of the orchestra is doing odd jobs while Hailey tours Europe as part of a small ensemble. She's not happy with their performances and discovers a new passion for conducting. Meanwhile, Thomas is learning some new tricks while working with a young musician. Check out the Season 3 trailer below.