Even though Microsoft Flight Simulator presents you with incredible landscapes and graphical wonders to gawk at, some players have also discovered many bizarre locations in the game that need to be addressed on an urgent basis. It is unreasonable to expect perfection in video games, and for a game like Microsoft Flight Simulator that renders the entire world, it is especially true. The major graphical anomaly in Microsoft Flight Simulator is regarding the portrayal of important global landmarks and the appearance of unusual structures during flights. While these issues will be addressed in the future, the impatient pilot community has already taken the matter into its own hands.
The community over at the FS2020Creation subreddit consists of only 3,000 members at the time of writing, but it already has numerous projects detailing the fixes for major anomalies in Flight Simulator. The community is currently talking about fixing major landmarks like the Sydney Harbour Bridge, Melbourne Cricket Stadium, and various other skylines around the world.
The community has shared some of their amazing work in the subreddit and these projects are really remarkable, capable of being included in their portfolios.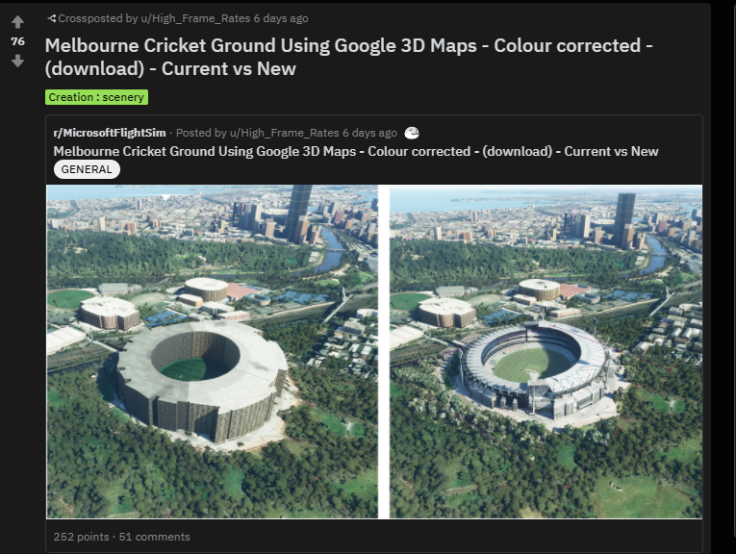 These graphical issues in Microsoft Flight Simulator have also landed another blow to Microsoft's Bing search engine, whose data was used to render the game's world. People have made fun of Bing's lack of accuracy for years and now many have even claimed that they prefer Google over Bing for a variety of reasons. As this issues with Microsoft Flight Simulator becomes more public, it will further compound people's general perception that Google is superior to Bing.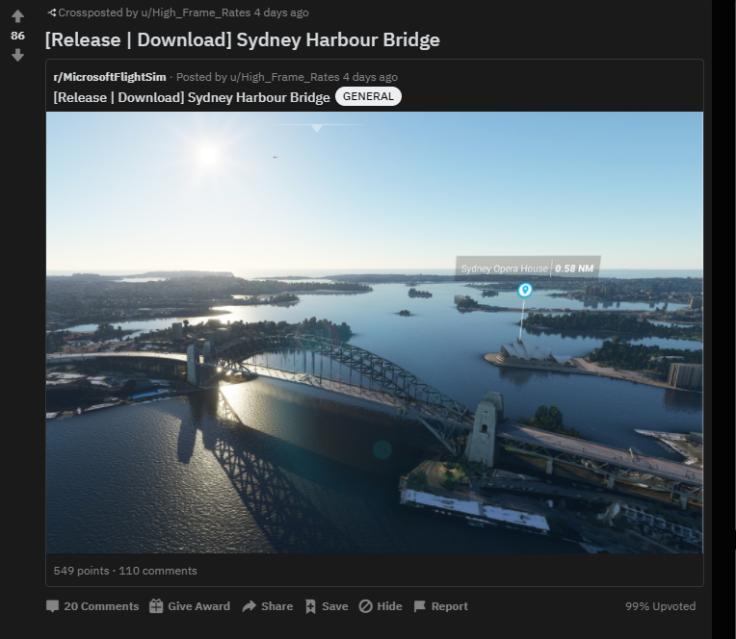 Even though it's a good thing that the community is coming together to fix these anomalies in the game, some modders have also been messing around with the game for pure entertainment. One such example is the appearance of a bizarre skyscraper in Melbourne, Australia. Nevertheless, players can choose whether or not they want to download these temporary fixes or wait until developer Asobo Studio itself rolls out an official fix.
Microsoft Flight Simulator is available now on PC, and will release for the Xbox line of consoles in the future.