Developed by a small studio in the UK, Penny Black Studios soars into the PlayStation VR world with How We Soar, released for PlayStation VR Nov. 29. Managing Director Tom Turner first announced the VR flight game back in June of this year and promised How We Soar will "take you to places you've never seen before and explore in ways not previously possible, all through the power of VR."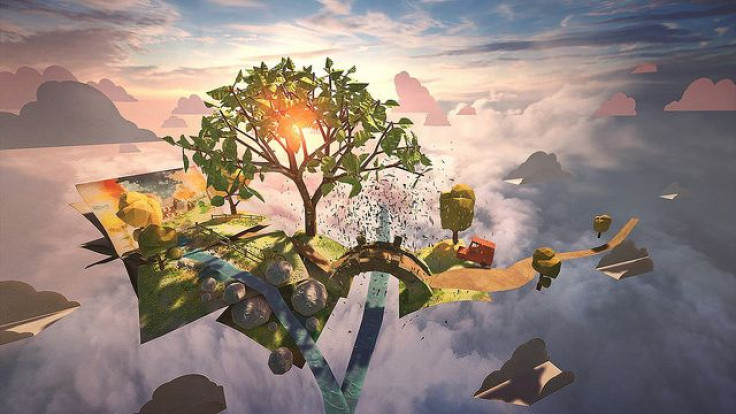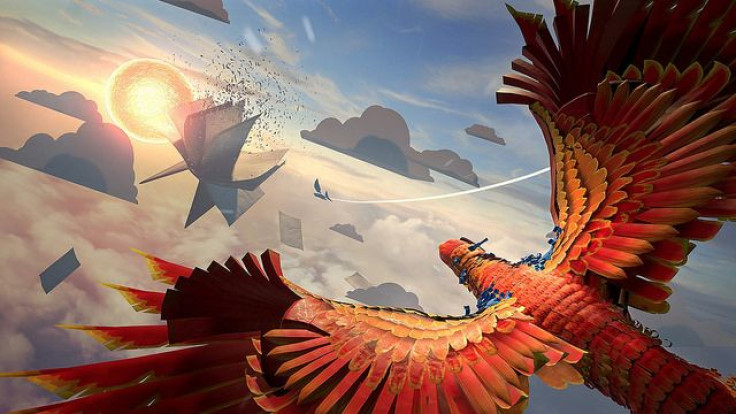 How We Soar is a VR flight experience from the perspective of the player riding on the back of a huge Phoenix and just by watching the trailer video (below), it is simply mesmerizing. Control the Phoenix by using the DualShock controller as the reins and ride on the back of this majestic giant bird. Fly fast or low. Swoop, glide and dive. In the exciting world of How We Soar, the flight is what you make of it.
As you soar through the skies, the story of How We Soar unfolds throughout exploration of the ever-changing environment. While flying, players discover the story of How We Soar while coloring the world around them, or "painting by flight." The world players explore is created based on the mind and levels of memory of "The Author," possibly the narrator of the game? Throughout the flight, players will experience back and forth travel between realms of reality and fantasy in order to tell the life story of "The Author."
How We Soar was developed by Penny Black Studios, made up of former team members from Free Radical Design and Crytek. Coming together back in 2015, the team had their minds set on taking players to places they've never seen or explored before in the VR world. How We Soar is available now on the PSN Store.