Harry Potter: Wizards Unite is going big this new year by honoring one of the wizarding world's greatest of all time: Albus Dumbledore. All through the month of January, wizards the world over need to channel the wisdom, perseverance, and love embodied by Dumbledore in order to fight the mysterious Calamity. Indeed, players need to evoke some iconic memories in the battle against Voldemort and his army.
So, what's in store for everyone this month? Here are the in-game events for January:
Frosty Foundable Event: January 7–January 14

Time to prepare for the cold and help free Foundables that have been trapped in the frosty clutches of Ice Confoundables.

January Community Day: January 18

It's time to uncover the secrets of the Room of Requirement Registry Page by returning Wonders of the Wizarding World like the Foe Glass and Whomping Willow.

Darkest of Times Brilliant Event Part 1: January 21–28

Remember the Hogwarts Headmaster by returning Brilliant Foundables including Dumbledore and Fawkes.

Darkest of Times Brilliant Event Part 2: Coming in February

Honor the legacy of Dumbledore by returning Brilliant Foundables related to key memories of his fight against Voldemort, including the Pensieve.
Frosty Foundables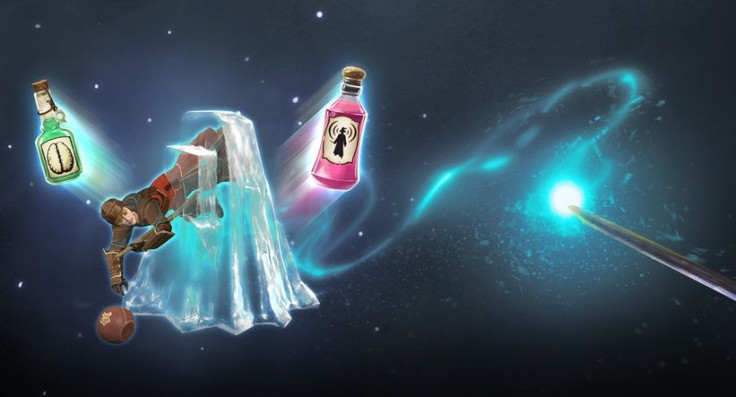 There's a rather wintry chill in the air and multiple Foundables are now all frozen. Bundle up and head out around your neighborhood in order to help shatter ice Confoundables and restore some meteorological balance. Running from January 7 at 2:00 p.m. EST to January 14 at 2:00 p.m. EST, join in the frozen fun by encountering:
Increased sightings of Foundables trapped in ice Confoundables, including Hippogriffs and the Nimbus 2000.
Increased Wizard XP when returning Foundables trapped by ice Confoundables.
Tonics for Trace Detection will increase your chances of encountering rare Foundables trapped in ice Confoundables.
Baruffio's Brain Elixir duration will be increased from 30 minutes to a full hour.
Released in June, Harry Potter: Wizards Unite is an augmented reality game for the mobile platform. The game is based on J.K. Rowling's Harry Potter series and lets players visit real-world locations while casting spells, discovering artifacts, and of course, meeting many of the iconic characters from the series.