20 years ago, Gran Turismo pioneered the racing simulator for the gaming console. Its influence over time also paved the way for equally impressive racing games like the Forza Motorsport franchise and even inspired old establishments like Need For Speed to reinvent itself with sim-focused titles like ProStreet and Shift. After 20 years, one may expect Gran Turismo to have cemented itself as the definitive game console racing sim. However, the time has only invited more and more competitors into the genre that threaten to knock the trailblazer off the pedestal. In response, Gran Turismo Sport for the PS4 needs a drastic makeover. Developer Polyphony Digital described it best: "We want change. Let's burn it to the ground. Start from scratch. Build something worth racing for."
But did Gran Turismo Sport accomplish what the studio set out to achieve?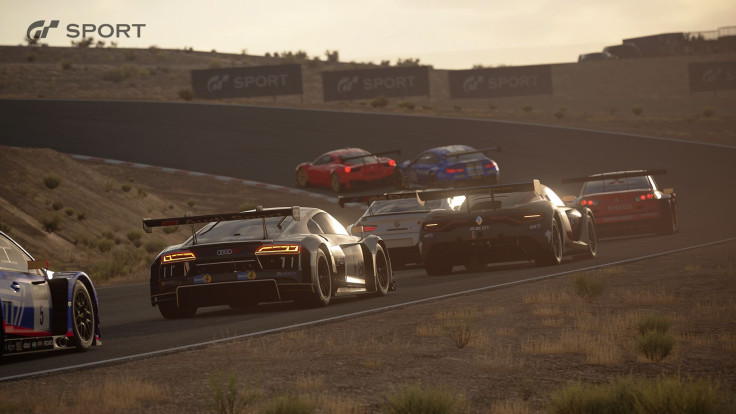 GRAPHICS
The first Gran Turismo was a sensational showpiece that demonstrated the performance potential of the original PlayStation console. Over time, however, we saw Polyphony struggle to uphold its reputation for both graphical fidelity and a vast car roster. As the car list grew, Polyphony made the poor decision to carry over old PS2 vehicle renders from Gran Turismo 4 to Gran Turismo 5 and Gran Turismo 6 on the PS3. Although GT5 prided itself in its library of 1088 vehicles, the weird dissonance between premium and standard cars made the game feel unfinished.
In Gran Turismo Sport, the team at Polyphony scrapped all the standard and premium cars from PS2 and PS3 and started from scratch for the PS4, with CAD data supplied straight from the manufacturer. The quality over quantity approach paid off: GT Sport's modest offering of approximately 150 cars not only look gorgeous, but authentic.
Great attention was equally invested to make the race tracks look natural as well. Gran Turismo creator Kazunori Yamauchi personally visited hallowed grounds like the Nurburgring and Buttonwillow to not only laser scan the track, but to also take reference photographs of unique elements. The team considered micro-details like cracks on the asphalt and the texture of the curb, but also big picture ideas like capturing the California sun, air, and overall atmosphere.
All in all, cars and environments in Gran Turismo Sport feel natural and photorealistic, especially when compared to the over-saturated and artificial feeling of Forza Motorsport 7. However, GT Sport doesn't appear to have dynamic weather just yet. I have not been able to experience a single wet race yet and its disappointing to see features that Polyphony innovated in GT6 are now missing in GT Sport. That said, it's certainly a feature we expect to come to most race tracks, if not all, in a future patch.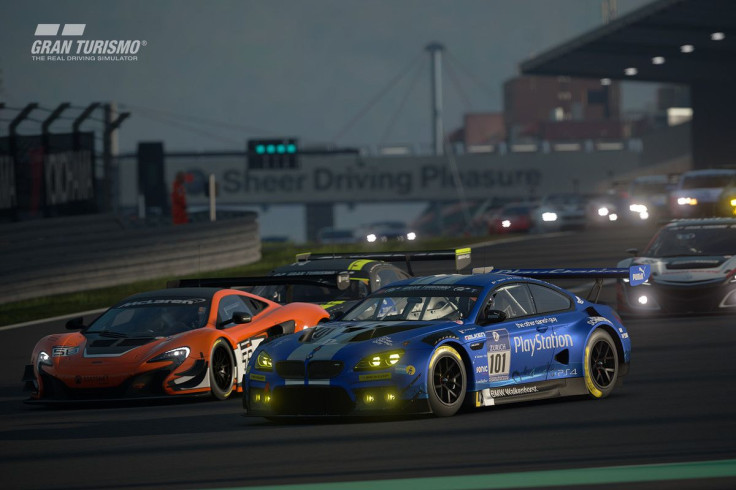 DRIVING EXPERIENCE
Forza 7's default settings turn on almost all driving aids in order to make it accessible to a wider audience of casual gamers. On the other hand, Project Cars 2's driving physics are demanding, unforgiving even for seasoned racing gamers. Overall, Gran Turismo Sport manages to find that sweet spot—simply turn off the braking aids and the driving feels predictable, precise and also surprisingly fun.
To further help players acclimate to its driving characteristics, Gran Turismo Sport also features the Driving School. Instead of diving straight into the deep end of championship campaigns or other challenges, players can get their feet wet and also earn extra experience points and credits along the way. Players can also hone more advanced driving techniques in the game's Mission Challenge category. The missions aren't necessarily full races, but involve interesting scenarios that players must perform.
In past Gran Turismo titles, one particular aspect that really removed players from the driving experience was the poor sound engineering. Fans will be happy to know that the sound has vastly improved in GT Sport. Not only will players hear distinct engine notes, but also hear more layers of sound including tire noise over uneven surfaces as well as drivetrain whine off the throttle. The enhanced sound also makes the engine notes coming from other vehicles on the track more distinguishable, which is especially useful as players can hear what kind of car is applying pressure in a blind spot from behind. But despite the significant improvements over past GT titles, the sound engineering in GT Sport is admittedly still behind Forza and Project Cars.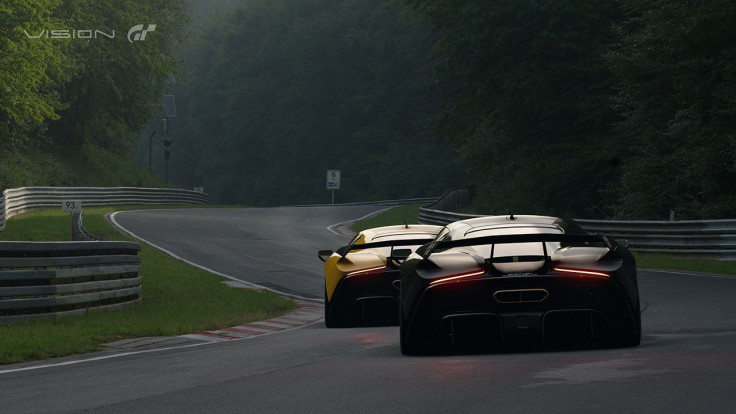 GAMEPLAY
By far the greatest departure players will experience in Gran Turismo Sport compared to past franchise titles is its gameplay. Firstly, GT Sport's so-called single player campaign is brief and makes hardly any attempt to persuade players to spend any significant amount of time on it. Instead, the campaign's Driving School, Mission Challenges and Circuit Experience modes are more like tools to hone a player's driving skill, race craft, and track knowledge. Everything is designed with one purpose in mind — to make players become better drivers before they take on online races in Sport Mode.
In addition, players must also complete Gran Turismo Sport's mandatory Racing Etiquette course before racing online. The course features two videos titled "What is Sportsmanship" and "Various Improper Driving Examples." For eager players that are itching to jump into a race, the prerequisites may feel like an unnecessary waste of time, but it's meant to drill down a message: racing esports is more fun when the players behave like professionals. The message is further reinforced with Driver Ratings, which are broken down into six ranks that players can ascend as they continue to perform well in races. The keyword here is "perform well," not "win." Driver Ratings are further broken down to Sportsmanship Ratings that deduct points for dangerous behavior, crashing, and dirty maneuvers. GT Sport also warns Driver Ratings will not improve unless a player's Sportsmanship Rating improves first.
Polyphony understands that in order to make Gran Turismo Sport the definitive title for racing esports, it needs to make sure players are self-aware of their conduct and are serious and mature about racing. For the most part, the ground rules put in place are remarkably successful—by and large, the level of caution and respect in GT Sport online races are higher than most other games and I would expect to see this sort of system implemented by more and more racing titles in the future.
For now, Gran Turismo Sport's online Sport Mode only holds three races that cycle new matches every 20 minutes. Players will not get to create their own custom multiplayer lobby just yet and the events are only updated weekly, which greatly limits the amount of options players have when playing the game. Next month, GT Sport will launch its FIA Championship series, which will no doubt introduce many new online multiplayer racing options for players. Time will tell how future additions may flesh out the game.
Finally, other features available in Gran Turismo Sport include Mileage Exchange. Unlike the controversial Loot Boxes in Forza Motorsport 7, Gran Turismo Sport simply rewards players for simply logging in the miles day after day. Mileage Points can me accumulated to purchase fun items like decals, wheels, helmet designs, racing suit designs and more. On the note of decals, the Livery Editor is another fun feature for the more creative players.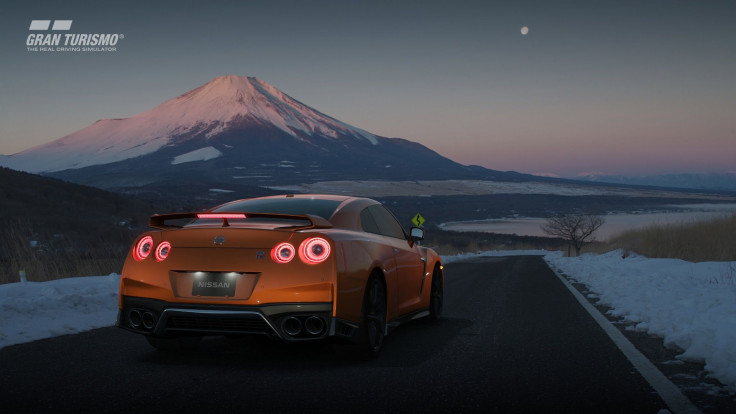 VERDICT
As Gran Turismo veterans have come to expect, GT Sport is a visual triumph and its photorealism can be utterly captivating, particularly in Scapes Photo Mode. The graphical fidelity and improvements to sound engineering are a testament to the dedication and passion from the developer team.
Gran Turismo's past success in motorsport campaigns with Nissan in GT Academy has clearly built the studio's faith in racing esports. Gran Turismo Sport essentially doubles down on its online Sport Mode and a partnership with the official FIA (Fédération Internationale de l'Automobile) promises future championship events that stand to make it a stronger esports platform than other racing games on the market. In fact, the pivot towards Sport Mode is so deliberate that even its campaign mode options feel more like an introduction to online racing.
In turn, it's not the Gran Turismo we've been used to seeing in the past — the car roster and track list are both extremely short compared to its peers. Likewise, weather change is extremely limited, while car customization/personalization options and preset liveries are equally scarce. As admirable as it is to see Polyphony reinvent the franchise in Gran Turismo Sport, the single-mindedness to online racing makes other components of the game feel incomplete.
Because of this, it's difficult to recommend Gran Turismo Sport. Racing fans looking for an online experience can count on GT Sport to deliver some worthwhile competitive events. Talented gamers also looking to chase a dream in real-life motorsports can rise to the top in the FIA championship. However, the lack of content and activities in campaign mode make GT Sport a difficult sell for casual gamers looking for a fun offline experience.
According to reports, Polyphony is committed to pool a great amount of resources to support GT Sport over the long run — Kazunori Yamauchi said Gran Turismo Sport is expected to eventually feature 500 unique vehicles despite only offering 150-odd cars at launch. Continued expansion of the FIA championship could stand to introduce future tracks into the mix as well. Finally, items like new decals and designs for the livery editor as well as custom helmets and race suits are on the table as well. Time will tell whether future updates will will go a long way to add some meat on top of the strong bones that make Gran Turismo Sport.