Nimble Neuron Games has launched a new update for Eternal Return - a unique battle royale game where you fight using anime characters. That said, Patch 0.45 introduces a new character and a host of other improvements.
New Content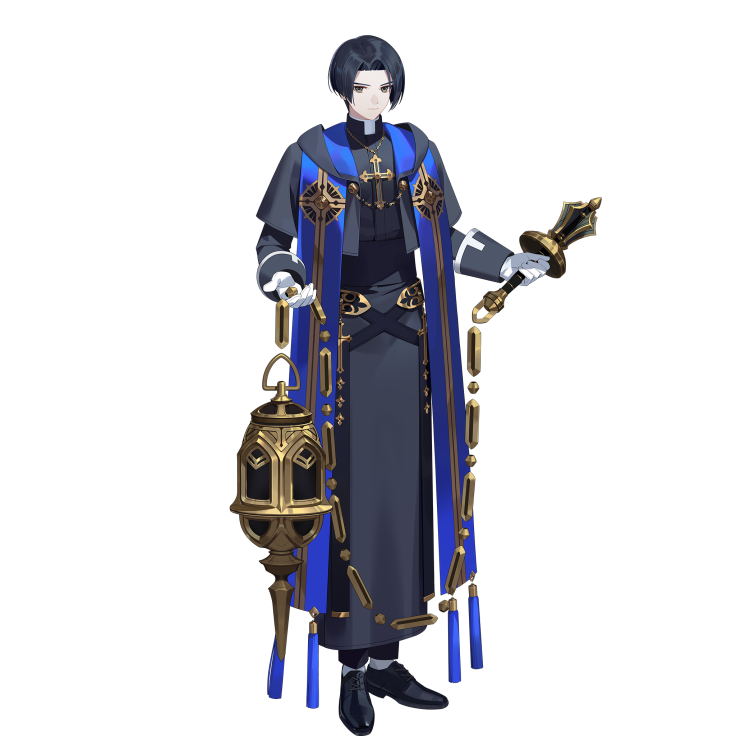 Johann is the latest character to join the fray. He is a support who has abilities that can protect and heal allies. For instance, his passive ability, Light's Blessing, provides a shield that absorbs damage to his allies for a few seconds every time he gets a kill or an assist.
His Radiant Brilliance ability can damage enemies and heal allies. What he does here is cast a holy light in a targeted direction. When it reaches max distance or is recast, it will burst and deal damage to anyone in the blast radius. After that, the light returns to Johann and heals allies it comes into contact with.
Johann also uses a new weapon type called Arcana. It has a base attack range of 4.65 meters, a base attack speed of 0.52 attacks per second, and has the ability to stun opponents after hitting them three consecutive times.
Other than the new character, some goodies can be expected in this update as well. Whenever you die, a tombstone will be placed near your corpse. There are different tombstones available in Season 4's ER pass.
If you want to leave a mark (literally), you can use sprays with different designs. The action is bound to your (G) key by default, but if you're using it for something else, go to the key bindings section and set it manually.
Improvements
The game has received tons of improvements. When you log in, you will be greeted with a new lobby, which may be tidier than before.
The (Tab) and Hyperloop maps have become more helpful because they now display the locations of your objectives. Plus, the map interface itself has been optimized.
Another significant improvement is that picking up items on the ground will no longer cancel casting. Moreover, you can pick up items when doing other things, such as Hyperlooping, crafting, and resting.
If you want to read the full patch notes, you can head to the game's official website to learn more.