With matches for Season 2 set to begin today, two Dota 2 teams, both former TI champions, managed to have their complete rosters. Team Nigma signed former Virtus.pro player Igor "iLTW" Filatov. That said, the biggest news is, of course, OG bringing back Anathan "ana" Pham.
Going back to Nigma, they didn't issue a statement but just a tweet revealing the last member of the team.
Back from the Break
It goes without saying that ana coming back was never a question of "if" but mainly of "when." Makes you wonder sometimes if Yeik "MidOne" Nai Zheng really did have a chance to stay with the team.
The return of ana to the team was even done with fanfare and you can watch the video from OG below:
In a post, OG said that the last couple of months has been challenging to the team, particularly when it comes to competitive synergy. The team added that despite having some of the best talents in the Dota 2 pro scene, the chemistry was never there and this was the main reason why they wanted ana back.
OG esports CEO JMR Luna revealed that having ana back means having the team back again. OG co-owner Sébastien "Ceb" Debs added that they not only love playing with ana but also love having him around.
OG co-owner and team captain Johan "N0tail" Sundstein shared that playing with ana has always been special for him and he is excited to see how the team moves forward with ana in the roster.
With ana's return, that makes Martin "Saksa" Sazdov the only member of the roster who wasn't part of the championship team. He probably can relax a bit considering that Jesse "JerAx" Vainikka remains retired from the professional scene. It's important to mention though that JerAx did return to play but just for streaming his games.
Ready to Get the Throne Back
Over on the other side of the world, SEA team Fnatic also managed to sign a new member to the team. It's none other than Ng "ChYuan" Kee Chyuan. He may not be that known in other regions but he has had a presence in both SEA and China. He has been a member of Geek Fam and Lotac in SEA as well as Team Aster in China.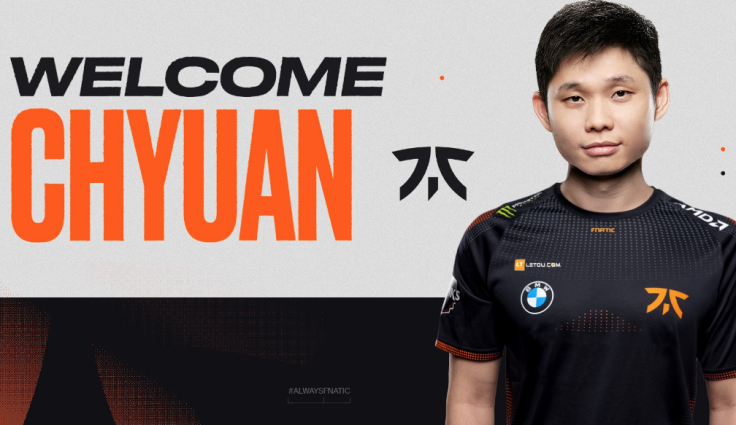 In a Facebook post, Fnatic revealed that while ChYuan is typically a mid-laner, he joins the team in the offlane position. The team, however, is excited for him to share his experience and qualities.
On the same FB post, ChYuan said that he is both excited and ready to take on a new role. He looks forward to bringing value to Fnatic and thank the team for bringing him to the roster.
What about you? Which of the three new team additions are you excited about?