DiRT 5 was released in late 2020, and although there are good elements in the game, it is not as popular as the developers had hoped. So, developer Codemasters will release a huge update in July, which is considered to be the game's biggest one yet.
Biggest Update Yet
Chris Groves, Social and Community Manager for Codemasters, posted on the official Playstation blog the changes coming to the game.
The upcoming update is called the "Super Size Content Pack." It will be available to all players who have purchased the Amplified/Year One Editions.
To be clear, all players will get to experience new content. It's just that those who have purchased the special editions will get more.
There are many new things in store for the community, so here is a brief rundown of what players can expect:
AMPLIFIED/YEAR ONE EDITION PLAYERS
27 New Events

Four additional extra-large cars: Bentley Continental GT Ice Racer, Armada Rock Racer, Rezvani Tank, and Volkswagen Atlas Cross Sport Baja Concept

Fresh liveries for all of the cars mentioned

Two extra selectable sponsors

Additional customization items
PARTS UNKNOWN PLAYGROUNDS PACK (Free for everyone)
More objects to use in the custom arena creator mode (Themed around space and sci-fi influences)

Unique weekly challenges

New and unique Creator Rewards
ADDITIONAL CONTENT (Free)
More iconic liveries for five different cars

Five new trophies

Two brand new circuits: San Conrado and Rio Seafront
DualSense Controller Improvements
Some people who play racing games use third-party Racing wheels and controllers because they give a more realistic feel. Well, there is an incentive for Playstation 5 users in the upcoming update.
The developers have implemented improvements and enhancements to the PS5's DualSense Controllers, particularly in haptics and adaptive triggers.
In the next update, players will get more feedback from the controller throughout every event. For example, players may feel more force pushing against them when using the brakes. They might also notice more traction when their cars traverse through roads with different surfaces and more.
These improvements should allow players to make better decisions, especially in terms of the way they're handling their cars on the racetrack.
Improved 3D Audio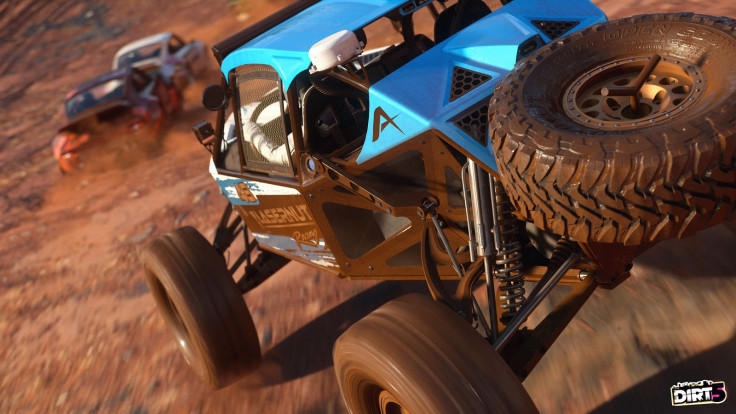 The roaring of the engine should be felt when playing and that is why the developers have also improved the game's 3D audio capabilities.
By improving every audio detail in the game, the devs are able to provide players with a more immersive experience. The sounds should all blend together to add excitement during the course of the race.
The developers recommend plugging in a stereo headset directly to the PS5's DualSense controllers to experience the immersion.
DiRT 5's biggest update yet is expected to launch on July 20.