Leave it to Japan to come up with some good items, and this time it's something that can be used for gaming. Bauhütte Japan has come up with rather unique Gaming Glasses which are clearly revolutionary. What makes them tick? Well, with the push of a button, the arms of these glasses split into two.
Gaming glasses by themselves are not really a new thing. However, what this one is offering is truly different. Before we go into what it is, let's go back a little and see what the problem is when it comes to gamers wearing glasses. The main problem is that regular glasses can cause issues when using headsets. Either it becomes difficult to wear glasses at all, or if you do manage to put them on, it becomes rather painful.
These new gaming glasses solve all that by having an adjustable frame. With the simple press of a button, the arms of the frame split open. This is known as the Headset Mode and instead of resting on the ear, the frames instead rest on the headsets.
That's not all that is offered though, as the glasses also have these features:
The glasses have transparent blue-light blocking lenses which makes sure that your eyes are protected while being transparent.

This means they don't interfere with the player's field of vision, allowing the player to enjoy the game's graphics.

The lenses are able to reduce at least 90% of HEV rays, harmful rays that partially make up blue light.
The bottom half of the lenses don't have any rims, allowing gamers to see keyboards properly.

The glasses have been designed to make sure that gamers can operate their devices easily.

The glasses come in a glass case that also has a cleaning cloth.

This makes it easy to carry and store them.
Both items have been decorated with the Bauhütte logo.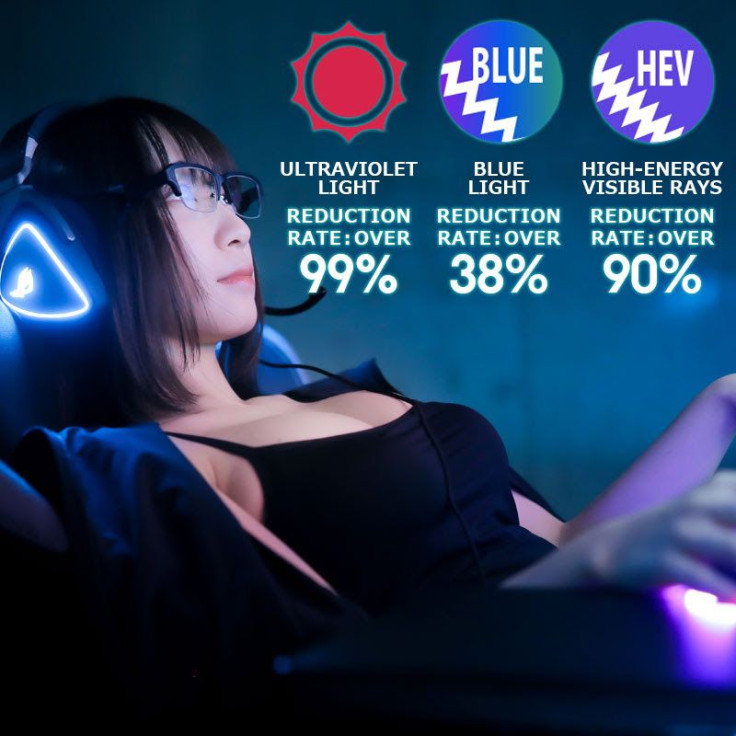 In a statement, Bauhütte Japan shared that when these glasses were first released in Japan, they immediately sold out. According to the company, most user reviews are stating that "the glasses have gotten rid of all their ear pain and that they help create a stress-free, comfortable gaming environment since they don't interfere with their headsets."
Here are the other details of these Gaming Glasses:
Dimensions

Temple: 13.5 cm / 5.3"
Bridge: 1.7 cm / 0.7"
Lens: 5.6 x 3.6 cm / 2.2" x 1.4"

Materials

Lens: Plastic (blue-light cutting)
Frame: TR90 resin
Learn more about these gaming glasses here.