The Adventure Zone may have started as a humble podcast, but it has grown into something much more. Along with a series of graphic novels based on the adventures of our podcasting pals' alter egos, the McElroy boys have also teamed up with board game designer Keith Baker and his company Twogether Studios for The Adventure Zone: Bureau of Balance.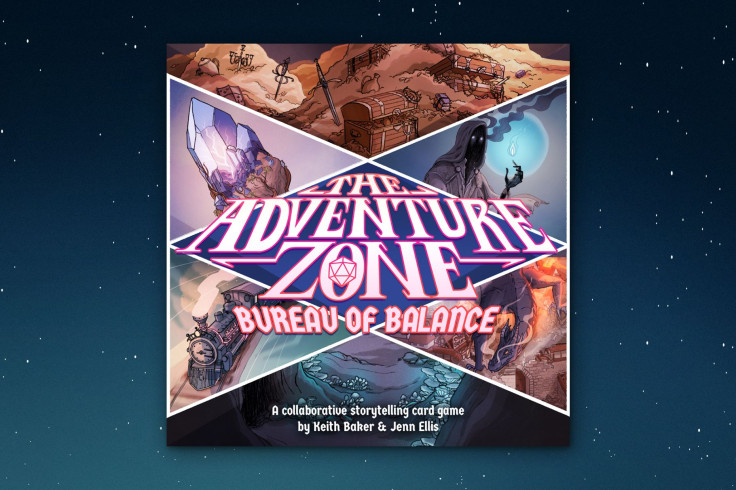 The Adventure Zone podcast may revolve around Dungeons and Dragons, but The Adventure Zone: Bureau of Balance is its own standalone game. Bureau of Balance uses cards as a way for a group of players to cooperate and tell stories. While it most certainly will help, Twogether Studios has confirmed you don't need any prior knowledge of The Adventure Zone podcast or roleplaying games in general to be able to enjoy Bureau of Balance.
Details on how the game works are scarce, but it was mentioned in a press release that the game features a modular system, allowing each game to play out completely differently. It was mentioned there are 12 double-sided decks of cards, which should result in over 120 hours of unique gaming. Each game takes roughly one hour to finish, and it has been confirmed there will be some 20-sided dice rolling as well.
Pre-orders for The Adventure Zone: Bureau of Balance are now live, and players can snag themselves a copy right here. There are two different version available to pre-order, and the special edition is exclusive to those who do secure their copy early. The special edition includes bonus item cards, component upgrades, and a chance to submit ideas for future item cards. Regular versions of Bureau of Balance cost $39.95, while the special edition is $59.95.
No release date has been confirmed for The Adventure Zone: Bureau of Balance as of right now, but it was mentioned that pre-order fulfillment will begin in August of 2020.