There is a massive update now available for Halo: The Master Chief Collection. Update 1.2819.0 adds a ton of new features, bug fixes, and quality-of-life changes. Halo 3: ODST, in particular, has new options that you can tinker with in the new Firefight mode.
Firefight is a fan-favorite game mode in Halo 3: ODST where you fight against increasingly difficult waves of enemies. In the latest update, developer 343 Industries calls the new iteration of this game mode as "Floodfight" because you'll be battling the "Flood" - highly adaptable parasitic organisms that can reproduce and grow by consuming sentient life forms. That said, the Flood now has some new animations that allow them to occupy and pilot vehicles. They can even wield support weapons like turrets, which makes them more dangerous than before.
To help you combat this threat, various new improvements have been added. For one, there are now boons like weapon racks that contain assault rifles and battle rifles. Next, you'll be assisted by Marines and NMPD officers to help you combat the Flood on some maps. In others, you can find Flamethrowers which are quite effective against the parasitic menace.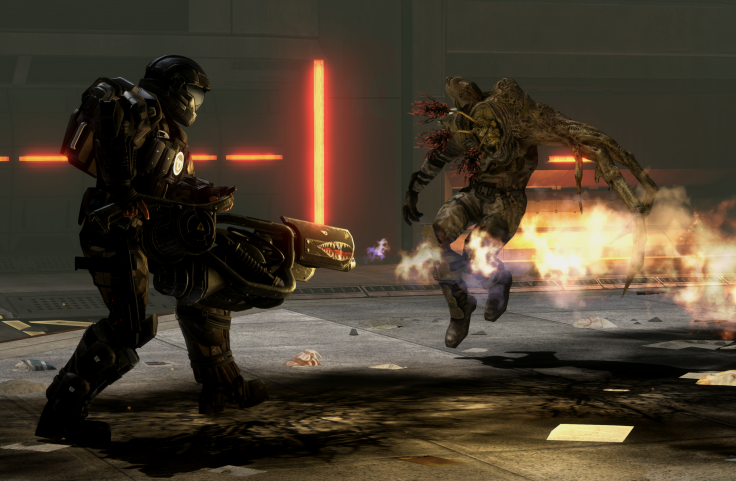 Another feature worth mentioning is that players on PC and Xbox consoles can now play the campaign cooperatively online. While this has been tested internally, the developers require additional feedback. So, when you encounter any issues, do report them by submitting support tickets.
Update Highlights
Halo 3: ODST
Firefight Improvements
This update brings Elites to New Mombasa for the first time and a new Firefight game variant: Floodfight

Elites and Flood enemies can also be added to other Halo 3: ODST Firefight game variants via the Wave Properties settings

Flood waves will be accompanied by a fog that changes the atmosphere of classic maps and allies lost to the Flood may return to attack players

Flood-themed hazards are also available in the new scenario settings. These hazards include Flood Dispersal Pods, Flood Stalkers, and Flood-controlled vehicles
Global
Loading screens will now display the correct names for custom maps

Improvements to the functionality of the "Save Settings" pop-up that appears after changing options in the Settings menu

Title-specific menu backgrounds will now appear more consistently

Audio settings that were previously only available on PC are now available on Xbox consoles
Halo 4
Improved heads-up display (HUD) and cinematic letterbox scaling in multiple aspect ratios

The Inclement Weather armor effect no longer appears cut off in-game

Armor effects are now visible in Spartan Ops
The full changelog can be found on the game's official website.
Halo: The Master Chief Collection is available on Xbox One, Xbox Series X/S, and PC.